MBA - Industry Focus Electives - Real Estate
Real Estate
When Darden alumni working in real estate speak with current students, they often talk about how they apply general management principles to their jobs each and every day. Whether they work for a large commercial real estate firm or a small development shop, they must understand the various functions required of a real estate professional including zoning and entitlement, project financing and marketing and sales. These Darden alumni draw from their in-depth knowledge of the different functional areas to ensure project and career success.
Darden students who are planning to pursue a career in real estate or simply have an interest in this industry take advantage of the strong general management curriculum, complemented by co-curricular activities and real estate focused electives, both at Darden and at other schools at the University of Virginia.
Courses
The following is a list of real estate classes at Darden and at other graduate schools at the University of Virginia. Darden students may receive degree credit for two courses (6 credit hours) at other graduate schools at the University of Virginia.
Development Dynamics (UVA Architecture)
Please note: courses are subject to change each year. Consult the course directory for the most up-to-date course offerings.
Clubs & Events
The Darden Real Estate Club enhances students' understanding of the real estate industry, builds and strengthens Darden's relationships with real estate firms and provides guidance to its members in their search for careers in the real estate field.
Real Estate Club Events  
The Real Estate Club conducts an internship hunt information session, ARGUS training, a LEED certification study session and case competition preparatory sessions.
Darden Finance Conference  
The Real Estate Club participates in this annual conference which provides attendees the opportunity to meet real estate executives in the financial sector.
Real Estate Faculty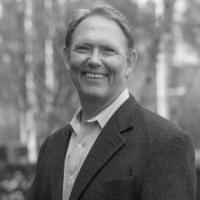 Visiting Lecturer in Business Administration and Commercial Real Estate Practitioner
"Darden's general management curriculum and alumni community enabled me to transition into a new industry and opened professional doors that I couldn't have imagined prior to my MBA experience. The Darden experience, both in and out of the classroom, has proved invaluable, personally and professionally."
Rich Ellis
MBA '07