Go further. Faster.
Darden Online - Online Courses With Darden
Darden Online
Taught by Darden's top-ranked faculty, our online courses make the world's best business education experience accessible to anyone, anywhere. Get empowered with new business skills and cutting edge knowledge. Take a single course or dive deep with a specialization.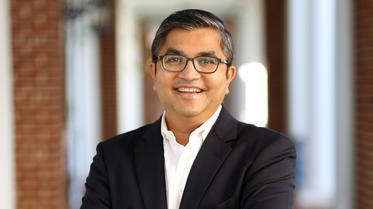 Ronald Trzcinski Professor of Business Administration
Professor Rajkumar Venkatesan teaches marketing and strategy courses at Darden, and recently released a new online course focusing on artificial intelligence. His research focuses on analytics as it relates to marketing return on investment, customer lifetime value, mobile marketing and the global political economy.
Venkatesan has been honored with several prestigious awards and has been selected as one of the Top 40 professors under 40 by Poets & Quants, and recognized among the Top 5 percent of marketing strategy scholars by the Journal of Marketing Education.