Go further. Faster.
Darden Online - Online Courses With Darden
Darden Online
Taught by Darden's top-ranked faculty, our online courses make the world's best business education experience accessible to anyone, anywhere. Get empowered with new business skills and cutting edge knowledge. Take a single course or dive deep with a specialization.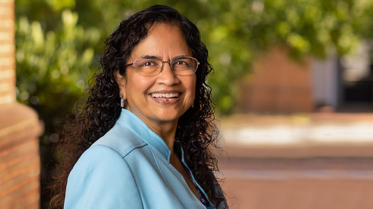 Saras Sarasvathy
Paul M. Hammaker Professor in Business Administration
Professor Saras Sarasvathy teaches strategy, ethics, and entrepreneurship courses at Darden, and recently released a new online course focusing on her revolutionary effectual process. It explores how effectual entrepreneurship helps overcome common obstacles people face when they think about starting a venture, and examines the stories and experiences of expert effectual entrepreneurs.
Sarasvathy is the recipient of the 2022 Global Award for Entrepreneurship Research, the highest recognition for research in the field of entrepreneurship awarded by the Swedish Entrepreneurship Forum and the Research Institute of Industrial Economics.