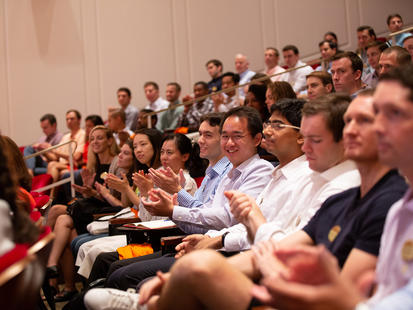 MBA - Culture & Community
Culture & Community
Students play an active role in shaping life on Grounds, but our community stretches well beyond Charlottesville. Learn more about our global network of current and future business leaders.
Learning to be True Leaders Through Darden's #1 Education Experience
Watch our students share their diverse backgrounds which led them on their journey together at the Darden School of Business in Charlottesville, Virginia - a place where classmates influence you to become a better person, cheer you on to achieve success and genuinely care about each other.
Relationships Matter Here
Explore Culture & Community at Darden