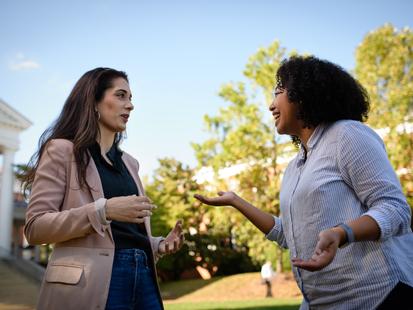 MBA - Connect
Connect
Connect with students, faculty, staff and Admissions representatives from the Darden MBA program.
How Can We Help?
From conversations to class visits, we offer next steps for wherever you may be in your MBA journey. We look forward to getting to know you.
Reach out to Student Ambassadors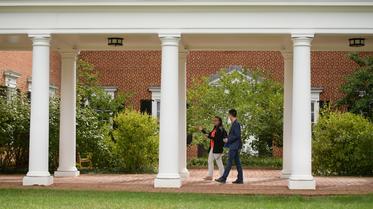 Curious about the student experience? Contact the Darden student ambassadors to get the inside scoop on life at Darden. Ask what the case method is really like, find out about the ritual of First Coffee, learn more about the best places to get a burger or tapas — really, ask them anything. 
Get in Touch
Darden School of Business 
Office of Admissions 
100 Darden Boulevard 
Charlottesville, VA 22903
Email: darden@virginia.edu
Office Hours: Monday - Friday from 8:00 a.m. - 5:00 p.m. (ET)
For general MBA and Admissions questions, please visit Frequently Asked Questions. Connect with us by attending a virtual coffee chat hosted by Admissions, taking a virtual tour of Grounds, registering for an upcoming event or applying online. If you have a specific question about your application, please email darden@virginia.edu, and your message will be forwarded to the appropriate person in our office.
Admissions Committee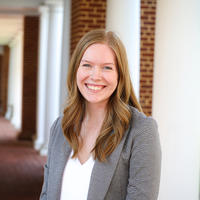 Holly Middaugh
Assistant Director of Admissions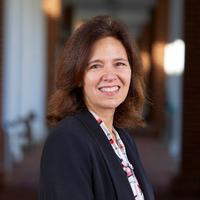 Gina Gellert
Office Manager
Systems and Operations Teams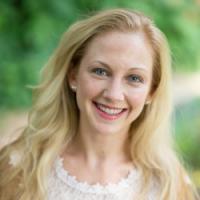 Amy Averell
Director of Admissions Systems and Analytics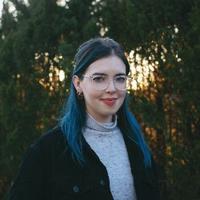 Isabelle Mouton
Assistant Director of Admissions Systems and Analytics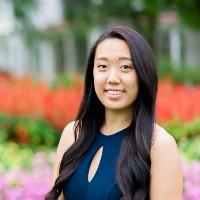 Claire Cornell
Assistant Director of Systems and Analytics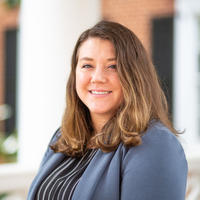 Maggie Neff
Admissions Operations Analyst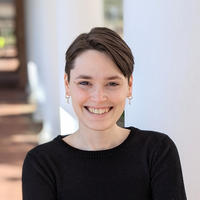 Erica Hann
Admissions Events and Operations Analyst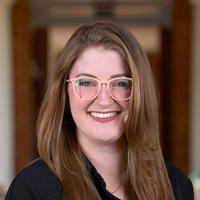 Maddie Boyles
Admissions Operations Analyst
Communication and Marketing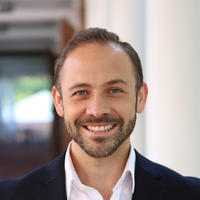 Len Leiser
Director of Marketing, Degree Programs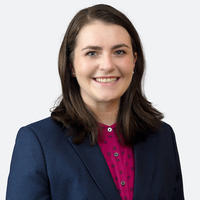 Emily Gower
Assistant Director of Admissions Marketing, Degree Programs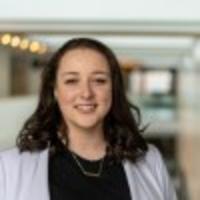 Nat Bono
Assistant Director of Marketing, Professional Degree Programs
Connect with Us by Exploring the Following Opportunities