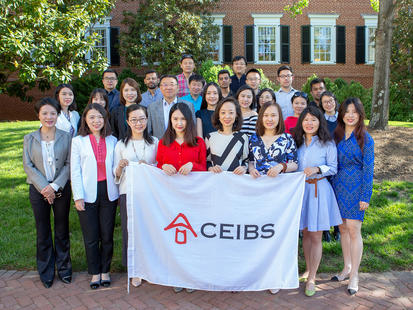 About Darden
About Darden - Locations - International Partners
International Partners
Driving excellence in global management education. 
Over the past six decades, Darden has built a worldwide network of partner organizations and partner business schools.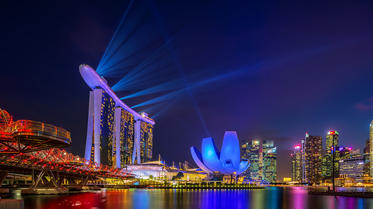 We partner with organizations around the globe.
Darden Executive Education delivers programs to organizations across the United States and the world, in countries including Bahrain, Dubai, Singapore, Israel, Russia and China. Organizations such as the Bahrain Institute of Banking and Finance, Intel Corporation, Unilever and the Emirates Institute for Banking and Financial Studies have benefited from Darden's custom solutions for organizations.
Partner Schools
Darden has partnerships with other top business schools around the world to foster exchange opportunities, collaborative academic programs, faculty engagement and research, and other activities. The list below includes all of Darden's partner exchange schools as well as schools that Darden collaborates with on other initiatives, such as international partner programs, case-method teaching workshops and alumni events.
International Partners Program
Darden's Center for Global Initiatives (DCGI) designs and delivers International Partner Programs (IPPs) that bring students from partner institutions and educational leaders from around the world to Darden for a one- to two-week theme-based program, which includes courses taught by Darden faculty. Participants get to experience the Darden case method in the classroom and engage with the larger Darden community.
Recent International Partner Programs

​​​​​​The Center for Global Initiatives hosted Executive MBA and part-time MBA students from PAD School of Management in Lima, Peru for two programs in October. 
A group of over 20 MBA students from CEIBS in Shanghai visited Darden for a week-long program (including one day in D.C.) focused on entrepreneurship and innovation. 
Students from the Shanghai University of Finance and Economics visited Darden and Washington D.C. for a program focused on leadership and innovation. 
IAE is the Management and Business School of the Universidad Austral located in Buenos Aires, Argentina. Last year IAE sent Executive MBA students to Darden for a one-week program to increase their knowledge in areas such as bargaining and negotiation, ethics and decision making. The group also traveled to Washington D.C. for company visits and class sessions.
The HWZ University of Applied Sciences in Business Administration Zurich in Zurich, Switzerland, sent Master of Science and Executive MBA students on an IPP that centered around courses in marketing, general management and business ethics. The courses included case discussions and simulations, along with business visits to the Virginia Commonwealth University (VCU) Brand Center, Profet and DuPont.

Testimonials

Quotes from SUFE program participants in July 2018:

"This program is useful for my business study. The course is very interesting and the teacher is so kind."
"Excellent campus tour + vivid in-classroom teaching + really great company visits (because IMF and World Bank used to be only in the textbook)."
"First of all, the UVA environment is amazing. The historical and art settings make the visit especially wonderful. Secondly, the faculty provided constructive lectures and left a lot for us to digest and explore more in future daily work."  

 

Quotes from PAD program participants in May 2018:

"To my mind, the student conversations were amazing. I would recommend it to any person who asks me about start-ups or learning about taking risk to grow in times of uncertainty."
"It was a great experience, not only for the classes. The professors were attentive and wanted us to learn and have a good experience." 

 

Quotes from CEIBS program participants in May 2018:

"The passion and profession level of the professors at Darden impressed me very much. And the hiking activity provides us with an extraordinary experience to find ourselves and strengthen the relationships with classmates!"
"It's my first time in the U.S. and the mix of class and other activities really allowed me to experience life in a lovely U.S. college town."
"I was able to take solid courses on entrepreneurial ecosystems in the U.S. Also, I experienced the start-up companies in Charlottesville, mostly focusing on innovative value creation."

 

Quotes from HWZ program participants in March 2018:

"Perfect organization, lovely people . . . it was awesome."
"Bobby Parmar is really an inspiring speaker. He can draw the attention of all students and challenge us in very exciting ways. He also has so many good examples to share. Very useful."
"I especially like the experience of the Petworld lab, running through most of a cycle in a day. Fast, but good pace." 

Contact Us

Katherine Beach
Director, Global Engagement
Darden Center for Global Initiatives
University of Virginia Darden School of Business
+1-434-243-2198 P
beachk@darden.virginia.edu