MBA - Industry Focus Electives - Energy
Energy
The energy industry is made up of businesses involved in the production, sale and/or conservation of energy. Career opportunities in the energy sector vary from traditional jobs at large oil, gas and utility companies to business development roles at small renewable energy companies.
Darden's interactive approach to training leaders in the world of practical affairs equips students with the ability to think on their feet and to apply effective problem-solving techniques to this evolving field.
Courses
The following courses incorporate energy cases into the curriculum:
Please note: courses are subject to change each year. Consult the course directory for the most up-to-date course offerings.
Clubs & Events
The Energy Club at Darden builds a solid understanding among club members of the energy industry and its career tracks, facilitates career opportunities in energy-related companies and enhances Darden's relationships within the energy industry.
Net Impact, Renewable Energy and Education Summer Internship Panel 
Second Year students share details about their summer internship experiences, tips on networking and advice on how to search for positions in not-for-profit, renewable energy, public sector and sustainability.
Sustainability and Renewable Energy Conference 
This annual conference brings together business leaders and students in an interactive panel format to discuss business and policy challenges as the world transitions to a reduced carbon economy.
Energy Faculty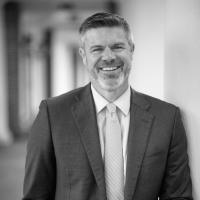 Tayloe Murphy Professor of Business Administration Senior Associate Dean and Chief Strategy Officer
"Darden's hands-on interactive approach to training leaders in the world of practical affairs equipped me with the skills to execute successfully across all business disciplines. Finance, Operations, Marketing, Managerial Communications, Government Relations, Entrepreneurial Thinking, Decision Analysis, General Management, Negotiating, and so on – you name it, I've used it over the past year."
Brandon Ogelvie
(MBA '08)