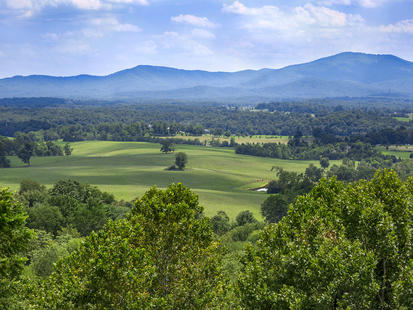 Locations
About Locations - Charlottesville
Charlottesville, Virginia
Idyllic. Ambitious. Home.
A serene, two-hour drive from Washington, D.C., Charlottesville sits at the foot of the Blue Ridge Mountains in Central Virginia.
The town's classical architecture, with Thomas Jefferson's Academical Village as the centerpiece, provides the backdrop for a upscale town that offers the community of a small city and the vibrancy of a metropolis.
Here, innovative cuisine, a buzzing music scene, the East Coast's premier wine country, and all that the University of Virginia has to offer — including the nation's best public education and national championship sports — have some alumni coming back every year. Others stay for good. 
University UNESCO World Heritage Site in North America
Fastest-growing Venture Capital City in the U.S. (The National Venture Capital Association)
Place to Live in the U.S. (Cities Ranked & Rated)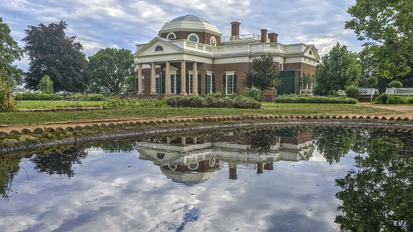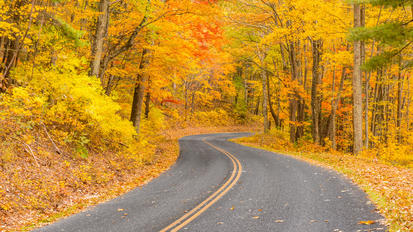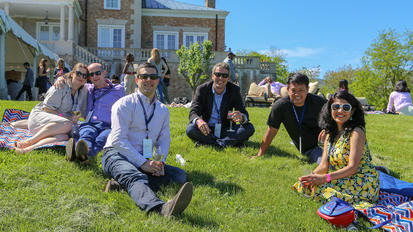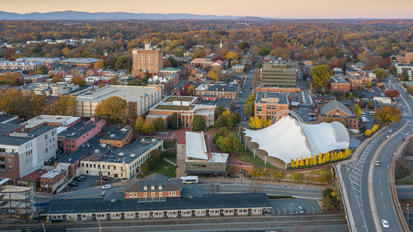 A Long History of Leadership
Virginia has provided more presidents than any other U.S. state — eight in all. The historic homes, churches, taverns and buildings in the surrounding area provide important insights into U.S. history. Thomas Jefferson's home Monticello, filled with clever inventions, illuminates Jefferson's life as an architect, scholar, musician, inventor and agriculturalist.
Natural Beauty
Nearby Shenandoah National Park offers cascading waterfalls, spectacular vistas and over 500 miles of hiking trails. This historic national park includes the 105-mile long Skyline Drive, a National Scenic Byway, and covers the crest of Virginia's Blue Ridge Mountains for over 75 miles.
Premier Wine Country
The Monticello Wine Trail, which includes Albemarle and surrounding counties, features more than 30 local vintners offering tastings and 1,200 acres of stunning vineyards. Travel and Leisure named Virginia a top wine destination.
The Downtown Mall
Charlottesville's Historic Downtown Mall is a pedestrian-only, brick-paved walkway lined with over 120 charming shops, restaurants and entertainment venues. See what's happening in downtown Charlottesville.
Introducing The Forum Hotel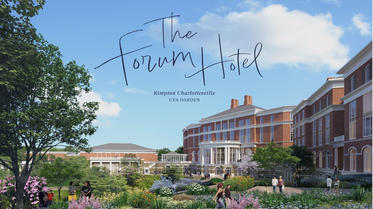 The Forum Hotel Kimpton at the University of Virginia Darden School of Business at Charlottesville
Located on the University of Virginia's verdant North Grounds, within a five-acre arboretum with global botanical gardens, The Forum Hotel offers opportunities to connect, reflect and learn together throughout the boutique property and captures the essence of the beautiful town of Charlottesville, Virginia.