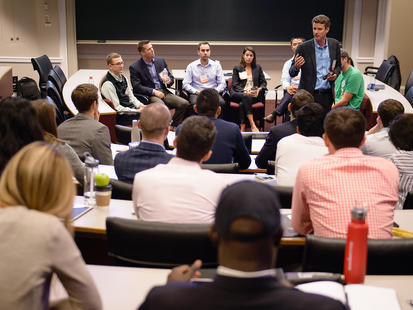 Career Support
MBA - Career Support - Recruiting
Recruiting
Engaging an incredible diversity of recruiters from top companies based around the world and in all industries, Darden provides recruiting opportunities that don't just help you get a foot in the door; they push doors wide open.
MBA Recruiting at Darden
Every year, Darden students make connections with hundreds of companies, recruiters, and Darden alumni and friends. Darden's Career Center works to identify, cultivate and strengthen engagement with top companies from around the world. Through a variety of on-Grounds events, global career conferences and job treks, and a dedicated network of alumni located in a variety of industries and locations, Darden students enter highly sought-after internships and full-time roles.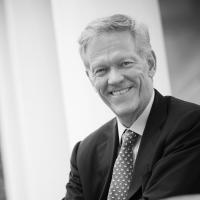 "Companies like Amazon are diversified. We can call them 'tech,' but they can also be retail companies, tremendous transportation and logistics companies. They offer jobs in a wide variety of roles and functions."
Scott C. Beardsley
Dean and Charles C. Abbott Professor of Business Administration
An Executive Summary of Recruiting Success
Companies hosted on-Grounds recruiting events in 2022
Recruiting Events Supported by Darden Each Year Across Degree Programs
Major industries entered by members of the Full-Time MBA Class of 2022
Student-led career clubs at Darden
Jobs posted in Darden's career portal
Darden's Recruiting Events