Locations
About Darden - Locations - Shanghai
Shanghai, China
UVA and Darden's field office is located at the heart of Shanghai, a growth engine of Asia.
Darden's engagement in China and East Asia runs deep, with support on the ground from the UVA China Office in Shanghai's Xuhui District, regular student programming, an active alumni network, events, and thought leadership led by the Asia Initiative.  
Students from China enrolled in full-time MBA Classes of 2019 and 2020
Activities and engagements in China each year
Darden students travel to China each year for courses and residencies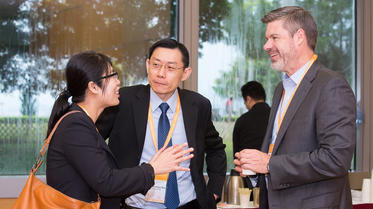 The Asia Initiative provides a leading platform for pioneering research and ideas and serves as a hub of global activities to connect Darden to this critical region of the world. Here are some ideas we're thinking about. 
For more actionable insights, visit Darden Ideas to Action. For a deeper look at Darden's impact in East Asia, visit Darden's Center for Global Initiatives.
The Network
A Shortlist of Darden Alumni in China
Wei Jin (MBA '99) — Darden China Alumni Chapter Leader
Managing Director, Prudential Financial
Shaojian Zhang (MBA '99) — Darden China Alumni Chapter Leader
CEO, Haier Intelligent Equipment Business 
Sabine Yu Wu (MBA '05)
Vice General Manager of Strategy, Tencent
Ye Hai (MBA '04)
Partner, McKinsey & Co.
Vivian Jin Yu (MBA '03)
Mobility Service Director, SAIC General Motors

Allen Feng (MBA '16)
Partner, MetroDataTech, named to Forbes' Asia 2018 "30 Under 30 Enterprise Technology" list
Jimmy Wei (MBA '02)
Managing Partner, Pivotal Bioventure China
Adam Cui (MBA '04)
Managing Director, AB Agri China
Leon Qiang (MBA '16)
Principal Strategy & Insights Manager, Gaming & Apps, Google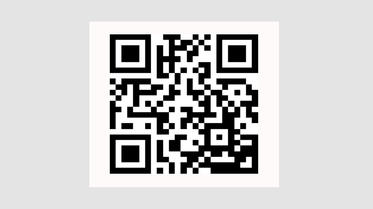 Darden alumni and friends in China and around the world engage in spirited conversation and learn the latest Darden news on Darden's WeChat channel. To join the conversation, download the WeChat app, scan the QR code and follow us at: Darden MBA. 
Meet UVA's First Chinese Student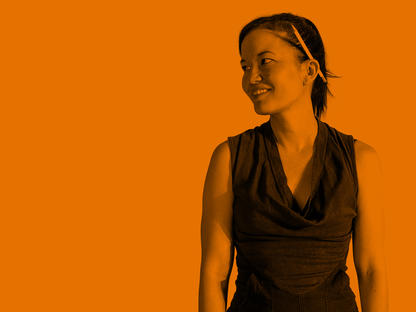 Keep up with Darden news from China.
For recent and upcoming events in China and insights on East Asia, sign up for the China e-newsletter by sending us your email address.