Two Years, Stamina and the Right Questions.
Full-Time MBA
Full-Time MBA
Inspiring responsible business leaders for uncertain, unprecedented times. Darden MBAs dive headfirst into a rigorous core curriculum, matched only in its intensity by its career rewards. Through the case method, students learn by doing day in and day out — a Darden-specific approach that's earned plenty of decoration along the way, including being named the best business education experience in the U.S. by The Economist for ten years.
Education Experience for ten years in the U.S. (The Economist)
Average starting salary and bonus, U.S. MBA programs (The Economist)
Faculty (The Economist, The Princeton Review)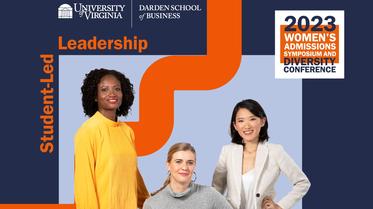 UVA Darden's 2023 Women's Admissions Symposium and Diversity Conference
Darden is excited to offer two marquee programs during the same weekend: the Women's Admissions Symposium (27 October) and Diversity Conference (28-29 October)! Both events are offered in virtual and in-person formats. In-person program attendees will receive complementary accommodations at the newly opened Forum Hotel.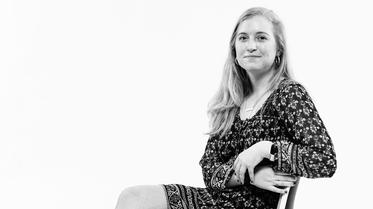 Outstanding College Students: Can We Save You a Seat?
Darden's deferred admissions MBA program allows college seniors and full-time masters student that has not held a full-time work position to apply to the Full-Time MBA program at the Darden School of Business. Admitted scholars can start their business school journey within two to five years of graduation, giving them an opportunity to explore careers before starting their MBA.
Conversations With Those Who Know It Best
Still have questions about the Darden Full-Time MBA? Our Admissions team and student ambassadors are here to help you navigate the business school journey.
The Darden MBA: Powered to Make an Impact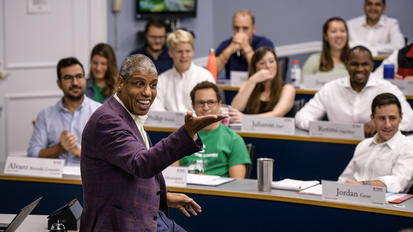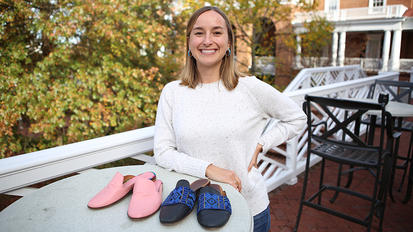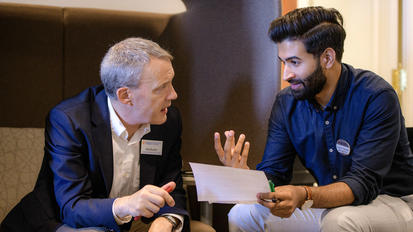 The Darden Full-Time MBA experience is uniquely transformative, delivering 21 months of unmatched access to more than 80 of the world's brightest business thought leaders.
Darden offers numerous full and partial tuition scholarships, including the Batten Scholars Program — now seeking top students with particular interests in entrepreneurship, innovation or technology.
The average starting salary of new Darden Full-Time MBA grads ranked the fifth highest among U.S. business schools, according to U.S. News & World Report.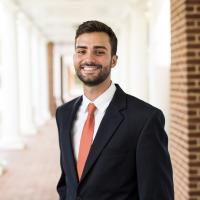 "Just when you think that you have considered all the possible solutions to the problem presented in a case, your professor and your classmates help you view the situation from a totally different angle. Together, you arrive at an even better solution. Darden has helped me approach problems from multiple points of view, providing me with the tools to become a better decision-maker and a more effective manager."
Henrique Lopes
MBA '21
How UVA Darden Is Creating a New Story of Business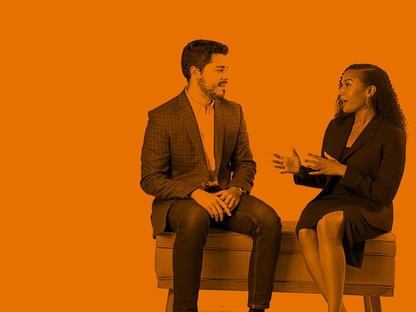 Let's Talk Business (School)
What makes the Darden MBA different? The personal, tight-knit relationships with members of the Darden community is one place to start. And it's why we'd love to tell you the rest in direct conversation.