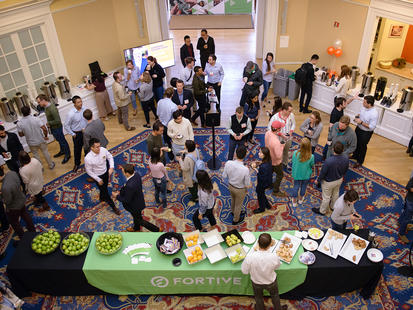 Recruiters & Career
Recruiters & Career - Recruit Darden Talent - Hiring Policies
Hiring Policies
We appreciate your commitment to hiring talent at Darden and willingness to partner with the School's faculty, students and Career Center.
Top MBA Talent for the World's Top Companies
Darden believes that our combination of student and employer policies enables employers to develop valuable long-term relationships with the School and provides students with optimal career opportunities.
The School's recruiting policies are references for any company recruiting Darden students in the academic year. The policies in the recruiting guide and outlined below have been developed to provide a fair recruiting process for all students, faculty and corporate recruiters. 
In addition, please review our 2023-24 Investment Banking Recruiting Policies. 
2023-24 Recruiting Guidelines
For the fall 2023 MBA recruiting season, Darden will provide logistical support for virtual and in-person recruiting. For more information regarding scheduling virtual recruiting events with Darden students, please email recruiting@darden.virginia.edu.
Second Year (Full-Time Employment)
Recruiting Events Begin: 22 August 2023
First Year (Internship)
Recruiting Events Begin: 18 September 2023
Darden has many talented, purpose-driven international students seeking full-time roles and internships. When recruiting on Grounds or creating a job posting, the Career Center needs information on work authorization requirements in order to ensure that international and domestic students understand any constraints placed on positions. 
For more information regarding hiring international students, we encourage you to reference this easy guide to hiring international graduates and this guide on H-1B filing strategies, exemptions and alternatives.