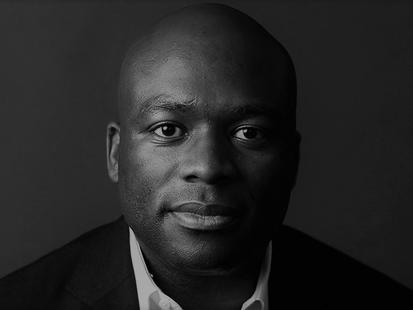 Jerry Nemorin
MBA '08, Founder and CEO, LendStreet
Lending Solutions For All Consumers
Jerry Nemorin has witnessed firsthand two of the most monumental disasters of the last 10 years — one financial and one physical.
Shortly after his graduation from the University of Virginia Darden School of Business in 2008, Nemorin's new job on Wall Street gave him a front-row seat to the country's massive financial meltdown. Just two years later, he saw the heartbreaking toll of the 7.0-magnitude earthquake that struck his native Haiti.
Experiencing the aftermath of both events inspired him to help more people find a way toward recovery and self-reliance after a catastrophe. Nemorin realized that individuals needed a better, structured way to rebuild their lives. To provide that opportunity, he quit his job in the banking industry and returned to Charlottesville to begin developing LendStreet, an all-new lending platform that focuses not just on repaying debt, but also on rebuilding clients' credit and helping them maintain financial stability.
"In 2008, the financial world was in ruins, the economy was in the dumpster, and so many people and companies were in distress," Nemorin said. "Working on Wall Street, we were devising solutions to help corporations restructure their debt and survive the financial tsunami. Unfortunately, consumers didn't have the same options. With LendStreet, we are empowering consumers by giving them the tools to resolve their financial problems. 
In 2010, Nemorin brought his idea to UVA's i.Lab Incubator, a program that provides support and funding to aspiring entrepreneurs. With the incubator's assistance, LendStreet launched the first version of its website in 2013.
By using successful corporate methods, LendStreet helps borrowers restructure and refinance their debt at a lower interest rate. The company then sets up a more manageable payment plan for its clients tailored to their individual circumstances.
"You realize that most people are good and for the most part, they want to pay their debt. It's really just a gap between intent and capacity," Nemorin said.
Visiting Haiti after the earthquake, Nemorin was humbled and by the resilience of the Haitian people and their desire to rebuild.
That intense desire to rebuild is an important part of LendStreet's success. It uses restructuring tactics for borrowers who have demonstrated a commitment to long-term recovery and financial responsibility. Understandably, many of its clients are people who once had a good credit score, but are having trouble recovering from a devastating financial event.
"Life happens and people who are middle-income frankly often don't have enough cash flow to keep up with little changes, much less a shock," Nemorin said.
A recent Bankrate study supports his claim. It found that only 38 percent of Americans have enough money in their savings accounts to cover large unexpected expenses like emergency room bills or car repairs.
LendStreet offers people an alternative to bankruptcy and debt settlement, both of which carry a long-term negative impact. Having a realistic plan in place relieves stress and gives consumers a chance to look toward the future.
"We aren't rational when we are in debt," Nemorin said. "We tend to make bad decisions because the psychological weight of debt reduces our ability to think about the bigger picture."
LendStreet not only helps people get out of debt, but also aims to break the cycle of bad financial decision-making. It's in the business of getting people back on their feet responsibly, not creating repeat customers.
To further that goal, LendStreet is in the early stages of developing an educational element to its lending platform to help borrowers take control of their finances. The company plans to add a budgeting app as well as online learning modules on financial literacy. It will even incentivize clients to use the learning modules by offering rebates for each one completed.
So far, LendStreet has helped borrowers in four states restructure and refinance their debt, with plans to expand nationwide. The company's innovative work recently made it one of nine winning groups in the Financial Solutions Lab, an initiative managed by the Center for Financial Services Innovations and founding partner J.P. Morgan Chase. LendStreet's outstanding efforts also have been recognized as a part of the American Express Spotlight on Change program.
Asked for his advice to other socially conscious entrepreneurs, Nemorin suggests looking for underserved populations.
"Find real problems, suffered by real people, that are not being addressed by mainstream services," he said.
This article originally appeared on UVA Today.