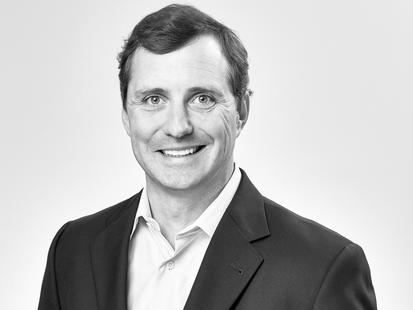 Matt Reintjes
MBA '04, CEO, YETI
Before attending the University of Virginia Darden School of Business, YETI CEO Matt Reintjes (MBA '04) worked for a tech startup in Austin, Texas, at a time when the industry was fat with venture capital money.
But while the funding was in abundance, the actual business strategy was less clear, and the business fizzled. Determined to learn the ins and outs of business and management, Reintjes says coming to Darden was an "easy choice." 
A first post-Darden position at Danaher Corp. proved more eventful than expected, as plans to join Danaher's product identification division were scuttled when the company offered him the chance to instead join a newly acquired business in medical technology, a field Reintjes says he knew nothing about.
Knowing the first job out of school would set the stage for future opportunities, Reintjes asked Danaher executive and Darden alumnus Phil Knisely (MBA '78) for guidance.
"Phil said, 'You can choose the safe, easy job or go into the wild, wild west,'" Reintjes said. "It was an obvious decision and it delivered."
Reintjes recalled arriving at an aging factory with a parking lot given to frequent flooding. He was the third person hired into the carve-out unit of a public company, given a desk without a chair and little initial guidance.
After Danaher, Reintjes was recruited as COO to Bushnell Holdings, a sporting goods-focused consumer products company with 19 brands under management that was in the process of exploring a sale. The company was eventually acquired and spun off into a new, larger publicly listed company named Vista Outdoors, where Reintjes learned the outdoor industry and closed deals to acquire brands such as Camelback and a stand-up paddleboard company.
When YETI and its private equity backers came calling, Reintjes said it was instantly apparent that he was being offered a unique opportunity. Then primarily known as the maker of high-end coolers with a cult following among outdoorsmen, Reintjes said it was clear the company's founders had built a unique niche with room to run.
Joining in late 2015, the CEO has since helped usher in a period of explosive growth, with the company moving into new product lines and geographies and becoming an increasingly household name.
YETI is "hypersecretive" about what's coming next, in part to stave off the flood of inevitable knockoffs that follow. However, Reintjes said "stoking the brand" with new products and sector explorations would continue.
"We are very careful with our brand and what we do with it," Reintjes said. "We try to be broad and deep, and we try to have depth in the communities we operate in, but we try not to be everything to everyone."