Effective Decision Making
Make better decisions using the fundamentals of behavioral decision making and game theory in this interactive learning experience.
Upcoming Dates

Program Dates

Format

Time Commitment

Program Fee
12-15 Mar 2024
In-Person,
Washington, D.C., Area
4 days
$7,900.00
Overview
Leaders have to make important decisions every day and trusting your intuition blindly will lead to mistakes. Successful leaders recognize that decision making is a skill that needs to be learned and practiced. Through interactive game play, case discussion and surveys, you'll:
Get real-time feedback on the strategic consequences of your decisions
Identify blinds spots and the role of intuition in your decision making process.
Gain competitive advantage by understanding how consumers, key stakeholders and competitors make decisions
Intended For
Team Leader, Senior Management, Executive, C-Suite
Focus
Leadership, Management Competencies
Making good decisions isn't easy — and it's getting more difficult each day. In a recent survey, Gartner found that 65% of decisions made are more complex (involving more stakeholders or choices) than they were two years ago. To keep pace with change and competition, leaders need to continuously train and challenge their intuition.
This interactive program integrates simulations alongside case discussion and group work to help leaders better understand how and why they make decisions, as well as their customers and key stakeholders, to become a better negotiator, expand influence, and make more effective and impactful decisions.
Featured activities & session topics include:
Key Topics & Themes

System 1 (fast, intuitive and emotional) and System 2 (slower, more deliberative and logical) Thinking - differences, pros & cons of each
Estimating and Updating Probabilities
Risk Preferences - use roulette model to determine strategies for risk
Negotiations - understand other party's risk tolerance to negotiate best outcomes
Behavioral Finance - learn how psychological influences affect market outcomes
Mental Accounting - understand preference of choice using payment plan options
Time Discounting - understand the impact of instant vs. delayed gratification

Special Activities

Simulations in Designing a Retention Bonus, Setting Pricing Strategies, and Entering New Markets
Active Game Play around Risk Preferences, Human Behavior in Games and War of Attrition
Debrief and Analysis of Simulations and Games
Surveys on decision-making process, risk preferences and probabilities that impact direction of class sessions
In this program you will gain the skills to:
Develop a framework to approach common and difficult management decisions.
Understand your own decision-making process and how to mitigate common mistakes.
Gain competitive advantage by learning how consumers make spending decisions.
Strengthen your negotiation skills.
Avoid common pitfalls when it comes to financial investment decisions.
Learn how to overcome biases and overconfidence in decision-making.
Learn about improper discounting of future consequences, and its effect on self-control and procrastination. 
Learn design principles for experiential goods.
This program is designed for leaders who are tasked with making decisions on behalf of the organization, as well as those who aspire to those roles and want the decision-making credential for growth.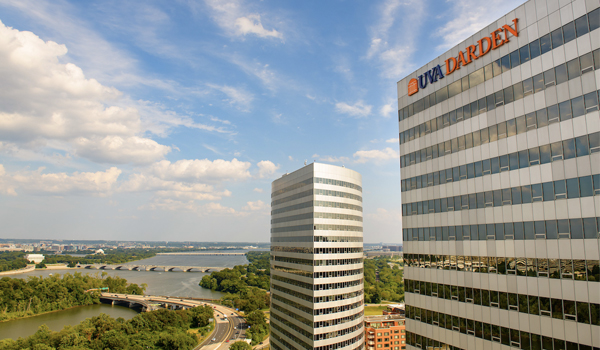 Location
UVA Darden DC Metro
1100 Wilson Boulevard
Arlington, Virginia
Materials and some meals are included in your program fee.
Lodging
Accommodations are not included in the program fee and should be arranged by the participant. Recommended accommodations include:
Hyatt Centric Arlington
1325 Wilson Boulevard, Arlington, Virginia, 22209
Tel: +1-703-525-1234
Le Méridien Arlington
1121 North 19th Street, Arlington, VA 22209
Telephone: +1-703-351-9170
According to a McKinsey Global Survey, leaders reported spending 37% of their time making decisions, and more than half of this time was thought to be spent ineffectively.
Decision Making in the Age or Urgency
McKinsey Global Survey, 2019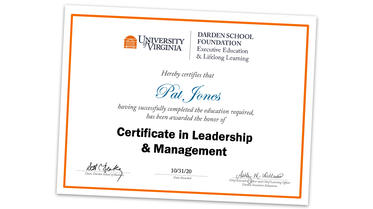 Earn Your Certificate
Effective Decision Making counts as one program toward a noncredit Darden Certificate in Leadership & Management. Complete this program and three additional programs within a four-year period to earn your certificate.
Faculty