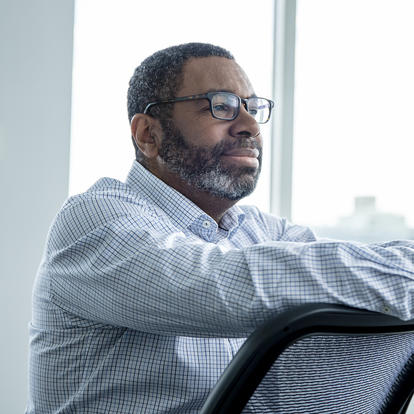 Bank Executive Leadership Program
Develop strategy, leadership and enterprise financial-management skills tailored for senior bank leaders.
Upcoming Dates

Program Dates

Format

Time Commitment

Program Fee
12-16 Feb 2024
In-Person,
Charlottesville, VA
5 days
$9,950.00
Overview
Become a more strategic and effective bank leader amid financial disruption and transformation in a quickly evolving world.
Navigate the risks inherent in bank finance, including strategic ALM, regulatory challenges, shifting interest rates, credit risks and increasing competition.
Manage bank-wide change, motivate direct reports and inspire teams with value-driven communications.
Make and defend difficult decisions with limited information and significant uncertainty.
Delve into new models of banking, including fintechs.
Intended For
Executive, C-Suite
Focus
Leadership, Finance & Banking
This immersive and highly-targeted program will help senior banking leaders enhance their overall capabilities by combining leadership training with strategic, whole enterprise thinking and financial expertise using hands-on practice to help solve daily business challenges while managing the ever-changing financial environment.
Examine the strategic decisions facing bank executives, including evaluating acquisitions and divestitures, implementing effective risk management, managing capital and liquidity, and addressing regulatory expectations.
Review capital requirements, current debt and equity markets for banks and strategies for raising capital.
Explore new ways of managing and reducing your bank's exposure to risk and practice scenario analyses in a workshop that will prepare you to turn results into action.
Engage in real problems that bank leaders face and debate solutions to arrive at best practices.
Explore the impacts of emerging banking models and technologies
---
Darden's New Home for Lifelong Learning
| | |
| --- | --- |
| | The Forum Hotel by Kimpton at the UVA Darden School of Business in Charlottesville is now open! We're excited to welcome our EELL participants to learn and stay with us in this dynamic new meeting place. |
The program begins at 5:30pm the first day with a welcome reception and opening dinner. The remaining days generally run from 8am-5pm, wrapping up at 12pm on the final day. Featured session topics and workshops include:
Becoming an Outstanding Finance Leader
What is Strategy?
Balance Sheet Strategies
The Strategic Decisions Facing Bank Executives
What is your bank worth and how do you improve it?/Valuing Bank
M&A session
Financial Innovation (Green Bonds/ESG)
Articulating Strategy Workshop
Bank Capital, Basel III and Future of Banking
Effectively Managing a Bank's risk
Scenario Planning Workshop
Bank & Fintech Competition
Sustaining your Leadership
Develop best practices for your daily and long-term responsibilities, including risk and balance sheet management, competitive analysis, bank value creation, acquisitions and capital planning.
Articulate your bank's strategy and defend it, working through a scenario planning analysis to decide how to manage the various risks posed.
Reconcile differing perspectives and align cross-functional efforts toward a shared vision or goal.
Develop strategic approaches for balancing the tension between earnings growth and capital efficiency.
Understand the future of fintech and impact in the banking sector.
Integrate leadership frameworks for professional growth and fostering a value-adding culture in your team. 
Gain a network of industry peers with whom you've shared a once-in-a-lifetime educational experience.
Designed for current and next generation bank and credit union senior leaders, across all functions, who want to expand their skills in strategy, leadership and finance to become a more effective, well-rounded leader. Open to bank leaders from institutions of all sizes, with roles ranging from VPs and Treasurers to C-suite leadership. Participants typically have 10 years experience in the banking industry.
Location
Darden School of Business
100 Darden Blvd.
Charlottesville, Virginia 22903
Accommodations
Lodging will be provided at our new on-Grounds hotel for participants of this program as part of your program fee. If you register within 30 days of the program start date, accommodations at The Forum Hotel cannot be guaranteed. Alternate lodging would be provided.  We encourage you to register early to reserve your spot!
The Forum Hotel
Kimpton Charlottesville
UVA DARDEN
540 Massie Rd.
Charlottesville, VA 22903
Enjoy access to all the hotel's perks during your stay, including morning coffee and tea service, on-site fitness center, Birch & Bloom steakhouse, The Good Sport craft beer bar and large outdoor terrace.
Anchored by the beautiful arboretum and botanical gardens with outdoor learning and reflection spaces, as well as state-of-the-art indoor classroom and event spaces, The Forum Hotel is the new home for Executive Education & Lifelong Learning programming & lodging.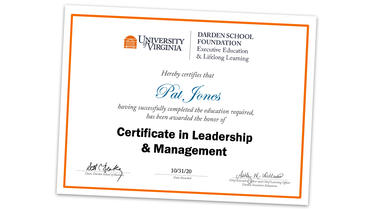 Earn Your Certificate
Bank Executive Leadership Program counts as one program toward a noncredit Darden Certificate in Leadership & Management. Complete this program and three additional programs within a four-year period to earn your certificate.
Faculty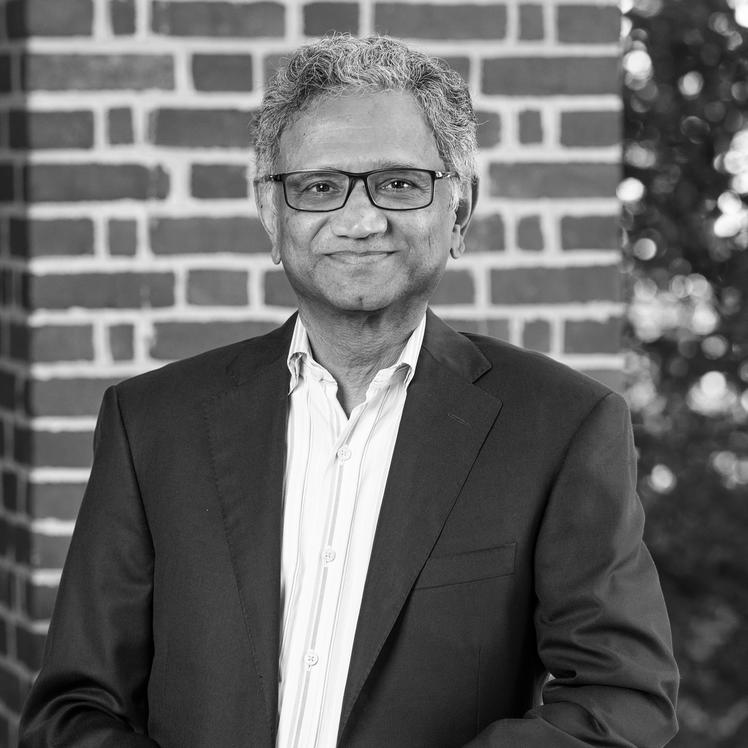 MasterCard Professor of Business Administration, Senior Associate Dean for Faculty and Research
Related Programs
Leadership
Unlocking Value of AI, Blockchain and Digital Assets
Realize the business and societal implications of blockchain, AI, Metaverse and other emerging technologies, and get ahead of this game-changing disruption.
View Program