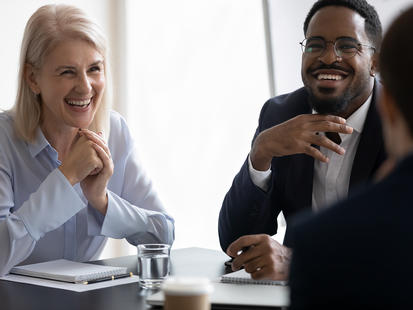 Executive Education & Lifelong Learning For Corporations
Corporations & Associations
Darden is a trusted partner of Fortune 500 companies and world-class professional associations. Our award-winning custom programs are proven to deliver results and a transformational learning experience.
Programs Designed for Measurable ROI
Darden's #1 ranked faculty and client solutions team offer a high-touch, collaborative partnership that delivers personalized learning experiences aligned with your strategic objectives and develops high-impact leaders.
We start with the end in mind – what is the company trying to achieve strategically? What are the results they are aiming for around profitability, growth, innovation, strategy, etc.? Whatever we do has to be rooted in the results they are trying to achieve.
Scott Snell
Frank M. Sands Sr. Professor of Business Administration
Designing the Solution
Darden follows a proven, focused process to design and deliver learning journeys to meet the strategic objectives of your organization.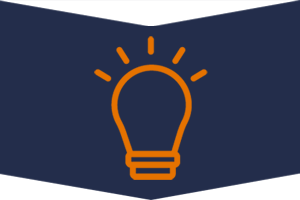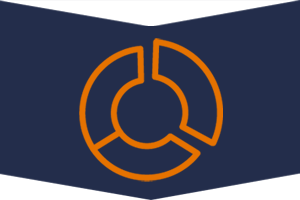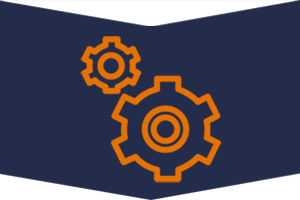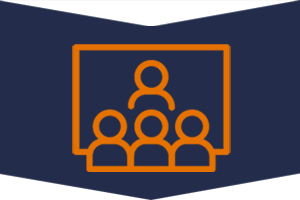 Designed to Meet Your Goals
Darden's #1 ranked faculty are both thought leaders and industry experts. They work alongside our client solutions team to be a learning and development partner that truly understands what is required for leaders and organizations to succeed in a fast-changing, disruptive environment.
Learning Impact
We focus on four critical elements of learning impact to ensure every participant gains the advanced leadership skills and data-backed perspectives that spark behavioral change and unlock long-term participant and organizational success.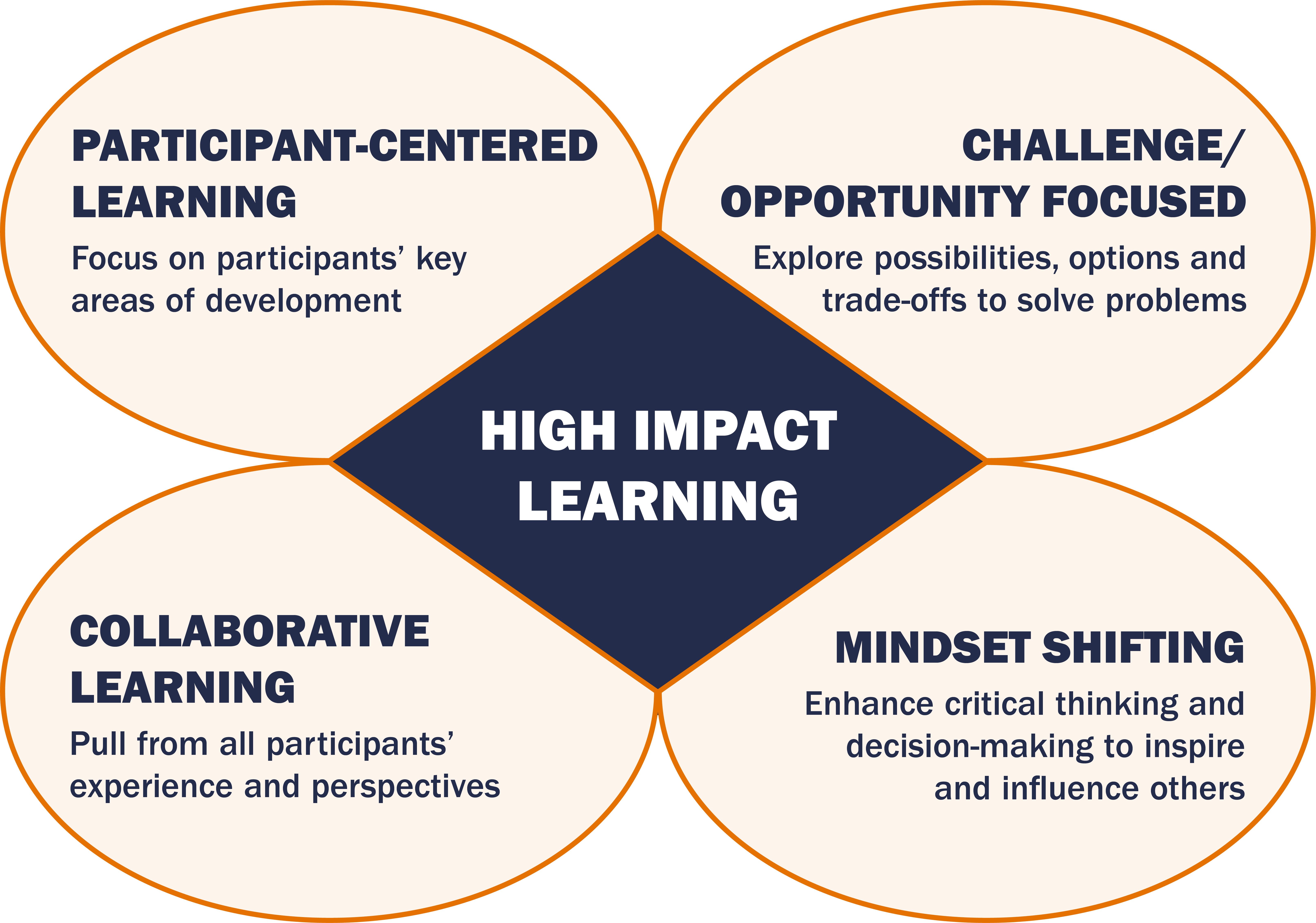 Transformation at Every Level
Whether you are looking for high personal impact with a small audience or broad organizational or industry impact with a large audience, every program is designed to bolster succession planning and foster high-performing, sustainable teams that ultimately improve your bottom line — led by Darden's world-renowned faculty.
Here are just a few examples of initiatives we can help your organization or association address:
Develop a culture of innovation to support expansion into new products and markets
Leverage technology in new ways to support internal efficiencies and customer retention and growth
Take informed risks with data and use digital marketing to be more entrepreneurial and targeted
Prepare leaders for broader responsibility to support growth agenda
Build culture of inclusion to improve firm-wide hiring and retention
Developing the Total Leader
Transformational change requires leaders who are more than the sum of their skills. Darden's custom solutions focus on building mindsets as well as skill sets of managers and executives that lead across businesses, functions and teams. Our programs integrate insights across core capabilities within the context of current and emerging business issues, including areas such as:
Leadership
Strategy
Innovation
General Management
Diversity, Equity & Inclusion
Digital Transformation & Disruption
Sustainability
Business & Data Analytics
And many more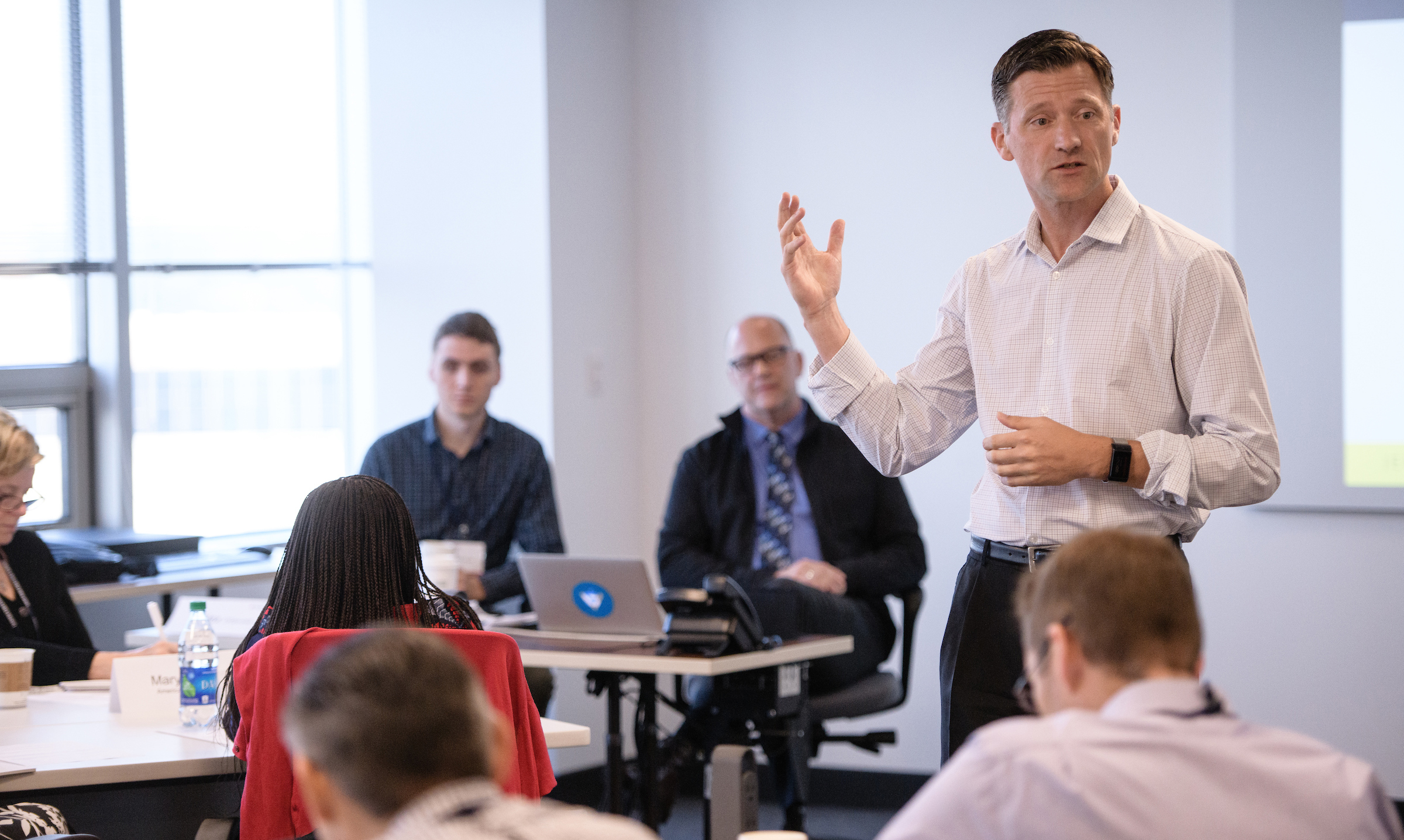 For 20 years, NAMIC's Executive Leadership Development Program (ELDP) has been a go-to program for nurturing high-potential executives and supporting industry companies' efforts to retain and advance executives of color.
Rhonda Crichlow
Senior Vice President and Chief Diversity Officer at Charter Communications (Visionary Sponsor of ELDP)
Client Success
We work with some of the world's leading organizations and professional associations including:
Client Case Study Samples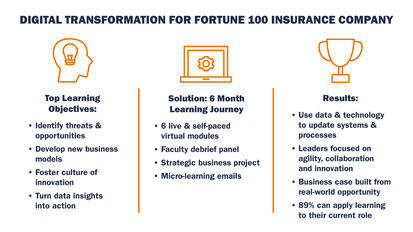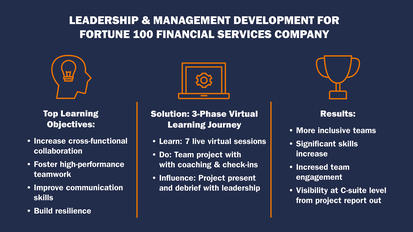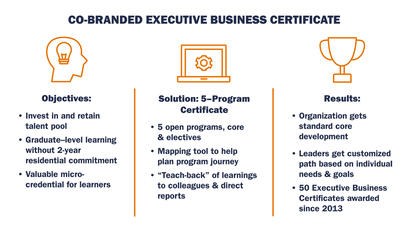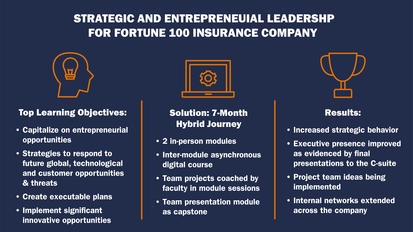 "It was one of the first times I've been able to learn with leaders across the organizational spectrum. It opened my eyes to the complexities of digital transformation, as well as reaffirmed the passion we all share to improve and lead into the future."
- Program Participant
Start a Conversation
Tell us about the challenges your organization is facing or the development needs you are trying to address. Our Client Solutions team will reach out to discuss your needs and goals, and help you plan the next steps for your company.