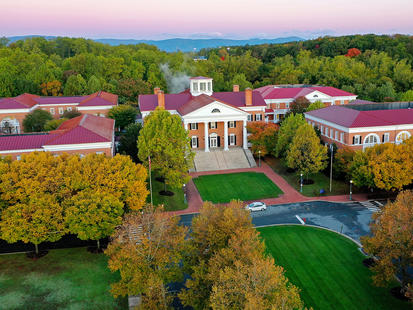 Career Support
MBA - Career Support - Darden Impact Internships
Darden Impact Internships
About Darden Impact Internships
Darden Impact Internships are full-time, paid opportunities with Darden's award-winning faculty and executive staff leadership. This curated collection of projects offers applicants the chance to gain valuable experience applicable to any next step in their career journeys.
Projects will be available along two treks. For students on the Enterprise Consulting Trek, the Impact Internships will include a one-week faculty-led orientation program in early June, which will provide students quantitative and qualitative skills via short, online courses in data analytics, project management, leadership and more. Enterprise Consulting Executive Mentors will work closely with students in this trek.
For students on the Faculty Case Writing and Research Trek, the Impact Internships will include case writing workshops and working closely with Darden faculty.
If you have any additional questions or concerns, please email the Career Center at coaching@darden.virginia.edu.
Frequently Asked Questions
Enterprise Consulting
Students in this program will conduct strategic consulting projects of importance to the Darden Enterprise. Enterprise leaders will serve as clients for these projects. Student teams will be guided by faculty advisers and mentored by prominent Darden alumni executives. The program begins 1 June and features a week of programming to prepare students for their internship and projects. When possible, programming will be made available online to all interested students, regardless of whether they are in the program.
The projects will last up to 8 weeks concluding by 31 July at the latest. Interns will have the opportunity to work in teams and will be expected to share a final deliverable at the end of their internship. Please see below for a draft calendar.
Interested students should apply via Darden Career Link by 29 May at 3 p.m. EST. Applicants should submit their resume and a ranked preference list of posted consulting projects. Preference will be given to those First Year students currently without an internship. Student interns will be paid $15.50 per hour.
 
Enterprise Consulting Mentors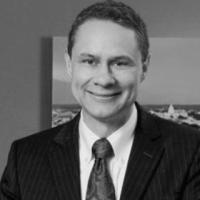 Wes Bush
Former CEO and Chairman, Northrup Grumman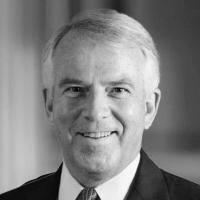 Bob Hugin
Former CEO and Chairman, Celgene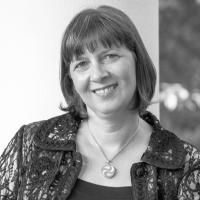 Martina Hund-Mejean
Former CFO, MasterCard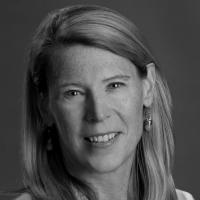 Carolyn Miles
Former CEO, Save the Children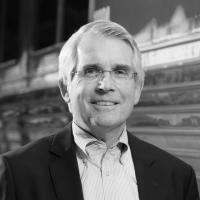 Wick Moorman
Former CEO, Norfolk Southern and Amtrak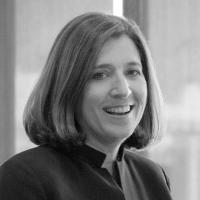 Vivian Riefberg
Senior Partner, McKinsey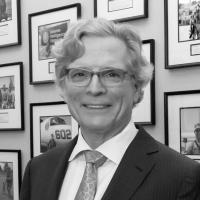 John Strangfeld
Former CEO and Chairman, Prudential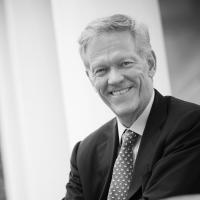 Scott Beardsley
Dean, Darden School
Toni Irving
Executive Director, Get IN Chicago, and Former Senior Advisor to the Governor of Illinois
Enterprise Consulting Orientation Calendar (Tentative)
Please note that all times indicate EST.
 
Monday, 1 June
Tuesday, 2 June
Wednesday, 3 June
Thursday, 4 June
Friday, 5 June
8:30 – 10:15 a.m.
Coursera Enrichment Courses (at students' leisure)
10:15 – 10:30 a.m.
Virtual First Coffee (optional)
10:30 a.m. – 12 p.m.
Welcome 
Project Scoping Prof Liedtka
Intro to Project Management Prof Grushka-Cockayne
Communicating Deliverables
Intro to Visualization and Tableau Part 2 Prof Grushka-Cockayne
12 – 1 p.m.
Lunch Break (on students' own)
1 – 2:30 p.m.
Conducting Research Prof Lenox
Design Tools for Research Prof Liedtka
Working in Teams
Intro to Visualization and Tableau Part 1 Prof Grushka- Cockayne
Project Kickoff
2:30 – 3 p.m.
Break
3 – 4:30 p.m.
 
Meet Your Clients
Workshop: Plan your project Professor Yael Grushka- Cockayne
Meet Your Mentors
 
Faculty Case Writing and Research
Students in this program will work with individual faculty members over the summer on projects such as case writing and data collection for research. Interested students should review the posted list of projects and submit their resume in Darden Career Link along with a ranked preference list of projects by 20 May at 5 p.m.
We will work to match faculty and students on desired projects. Student assistants will be paid $15.50 per hour. Time and hours to be negotiated with the sponsoring faculty member.
Faculty Case Writing and Research Project List