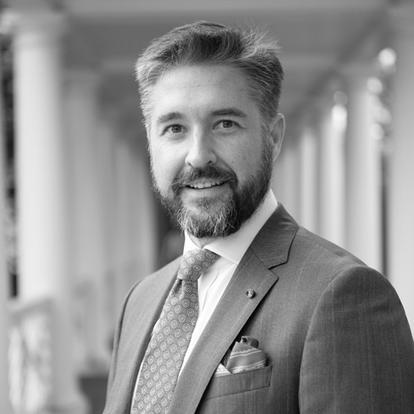 Randolph Seibert
Adjunct Lecturer
Academic Area
Areas of Expertise
Small Business, Closely Held Enterprises Entrepreneurship Through Acquisition
Education: B.B.A., College of William and Mary; M.B.A., University of Virginia
Randolph (Randy) Seibert is an executive and entrepreneur with diverse industry experience, recently serving as a senior advisor or director with boards, investors, and senior leadership teams of established and emerging businesses, and as a facilitator for a national industry-specific peer sharing group. He has performed full-time and fractional roles as a C.F.O., administrative officer, director, and advisor in diversified industries.
Before his current advisory work, Randy was the C.E.O. of a large closely-held enterprise with several businesses throughout central Virginia. In that capacity, he served on a strategic advisory board for an international oil company. In 2013, he divested his company's petroleum distribution business at a premium valuation. Earlier in his career, he managed regions of company-owned and operated convenience stores and advised owner-operators of franchised gas stations.
A Richmond native, Randy has volunteered in his community as an appointee to state government regulatory and advisory boards as well as in leadership roles in non-profit organizations.
Randy holds a B.B.A. from the College of William and Mary where he concentrated in finance and philosophy, and a M.B.A. from the University of Virginia, Darden School of Business.