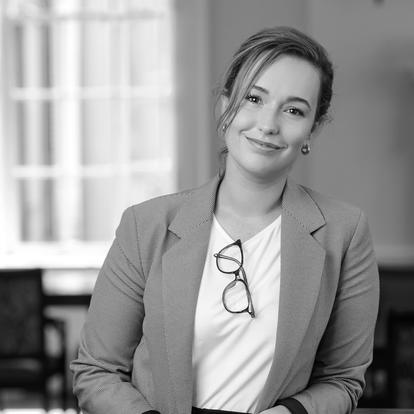 Lillien Ellis
Assistant Professor of Business Administration
Office
FOB 172
Academic Area
Areas of Expertise
Creativity and Innovation, Idea Theft, Management Psychology, Entrepreneurial Decision Making
Education: B.S., M.S. and Ph.D., Cornell University
Lillien M. Ellis is an Assistant Professor of Business Administration at the University of Virginia's Darden School of Business. As an expert in creativity and innovation, Ellis investigates where creative, cutting-edge ideas come from and how they are advanced successfully. She specializes in the psychology of intellectual property ownership, protection, and theft, and the consequences of "idea theft" in contemporary knowledge work. She has received several honors and awards for research conducted by her lab, the Ellis Idea Lab, which she founded in 2017. Her work has been published in Organizational Behavior and Human Decision Processes, as well as The Oxford Handbook of Group Creativity and Innovation. It has also been featured in industry outlets such as Inc.
Prior to joining Darden, Ellis taught introductory and advanced coursework in organizational behavior and workplace creativity at Cornell University—receiving the General Mills Award for Exemplary Teaching in 2020. At Darden, Ellis teaches residential MBA students about maximizing creative potential in an advanced Leadership elective, Creating and Advancing Big Ideas. 
Ellis plays an active leadership role in the academic community as an executive committee member for the Academy of Management, Managerial and Organizational Cognition division. She also maintains close industry partnerships as a research advisor and consultant for independent inventor associations and entrepreneurs.