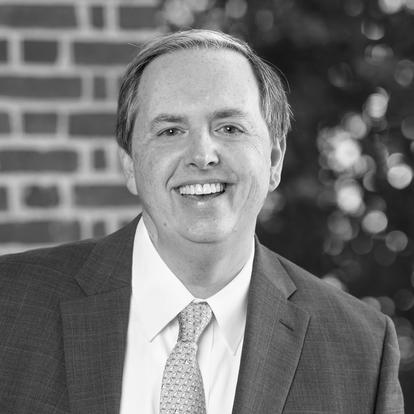 Lester F. Alexander III
John Glynn Endowed Professor and Professor of Practice in Business Administration
Office
FOB 117
Phone
Academic Areas
Areas of Expertise
Venture Capital, Entrepreneurship Through Acquisition, Mergers & Acquisitions, Private Equity, Entrepreneurial Finance
Education: B.S. in Commerce, University of Virginia; MBA, University of North Carolina
Les Alexander is the John Glynn Endowed Professor and a Professor of Practice in the Finance and Strategy, Ethics & Entrepreneurship areas at Darden. He is an experienced professor, venture capital and private equity investor, corporate executive, and investment banker. As a partner with Jefferson Capital Partners, he has completed venture capital, growth capital, and control equity investments in a variety of privately owned businesses. Alexander serves on the board of directors of several Jefferson Capital portfolio companies where he is involved in strategic planning and corporate governance. Prior to joining Jefferson Capital, he was an investment professional at Advantage Capital Partners financing private businesses and serving on the boards of several portfolio companies.
Before joining Darden, Alexander was a professor at Tulane University and Loyola University in New Orleans. He has taught graduate, undergraduate, and executive MBA classes in finance and management including Venture Capital and Private Equity, Investment Banking, Cases in Finance, Entrepreneurial Finance, Advanced Financial Management, Investments, and Entrepreneurship. 
Alexander served as president of Ferrara Fire Apparatus, a leading fire truck and emergency vehicle manufacturer. At Ferrara, he was responsible for 450 employees producing over 300 vehicles annually for its domestic and international customers.
As an investment banker for 15 years with Howard Weil, Southcoast Capital, and J.C. Bradford, Alexander completed over 50 public offerings, private placements, and merger and acquisition transactions for public and private companies in many different industries.
Alexander is a governing board member of the Small Business Investor Alliance (SBIA) and serves on its executive committee. He founded the Louisiana chapter of the Association for Corporate Growth (ACG), served as its first chapter president, and remains a board member. He was the ACG Global Chairman of Finance, an executive committee member, a global board member, and Chairman of the 2016 ACG InterGrowth conference. Alexander received the ACG global Meritorious Service Award and the ACG Louisiana Outstanding Service Award. He is a frequent speaker on private equity, venture capital, M&A, and other finance topics at conferences, meetings, and seminars.