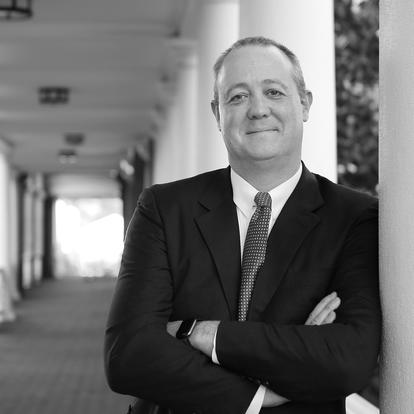 James Naughton
Associate Professor of Business Administration
Office
FOB 272
Academic Area
Areas of Expertise
Pensions, Disclosure, Government Accounting, Financial Regulation
Education: D.B.A, Harvard Business School. J.D, Harvard Law School. 
Jim Naughton is an Associate Professor in the Accounting area at the Darden School of Business. His research examines how financial, legal, and regulatory institutions shape both financial disclosure and economic choices. Within this broad area of research, he has undertaken several studies that utilize the setting of defined benefit pension plans, which also provide insights into the financial reporting and economic risks associated with these plans. Jim currently teaches the core financial accounting class in the MBA program.
Jim received his doctorate in Business Administration from Harvard Business School; his JD from Harvard Law School; and his BS from Worcester Polytechnic Institute. Prior to graduate school, Jim was an actuary at Hewitt Associates, an employee benefits consulting firm, where he worked on the design and administration of employee benefit plans and executive compensation agreements.