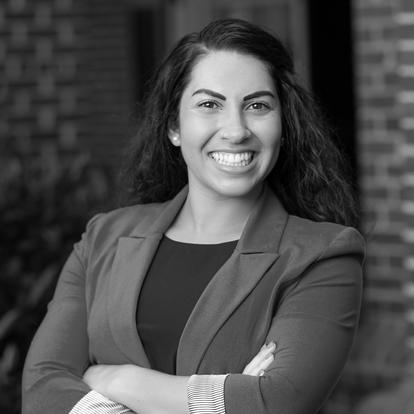 Ayana Younge
Assistant Professor of Business Administration
Office
FOB 147
Academic Area
Areas of Expertise
Interpersonal Relationships, Gratitude, Emotions, Social Hierarchy
Education:  B.A., M.S., California State University, Los Angeles; M.S., Ph.D., University of North Carolina, Chapel Hill
Ayana Younge is an Assistant Professor of Business Administration in the Leadership and Organizational Behavior area at the University of Virginia Darden School of Business. Ayana received her Ph.D. in Organizational Behavior and a master's in management from the Kenan-Flagler Business School at the University of North Carolina at Chapel Hill. She also holds a master's in Social Psychology from California State University, Los Angeles, as well as B.A.'s in Psychology and Communication. 
Her research lies at the intersection of emotions, social hierarchy, and interpersonal processes; her passion for cultivating positive relationships at work are what drive her questions. She explores how positive emotions (e.g., gratitude) influence relational perceptions and behaviors within organizations. She also studies how an organization's social hierarchical context may play a role in shaping emotion perception within interpersonal relationships. For example, how might the perception of gratitude differ when expressed downward, from a supervisor to an employee, compared to upward, from an employee to a supervisor. Building on this, she has a growing pipeline of research on the impact of (in)authentic gratitude perception at work, and factors that influence the perception of emotional authenticity, broadly speaking. Thus far, she has published in the Journal of Personality and Social Psychology. 
Ayana has experience teaching courses on "Leading and Managing in Organizations" to undergraduate students and will be teaching the core course on "Leading Organizations" and an elective on managing positive relationships at work.
Furthermore, Dr. Younge is a proud member of the PhD Project and served as the 2019-2020 President of the Management Doctoral Student Association and is now a part of the Management Faculty of Color Association.