Culture & Community
Women - Culture & Community - Executive MBA Formats
Executive MBA Women
Darden's Executive MBA program builds on a proven learning experience and immersive curriculum to develop leaders who are not only capable in the face of ambiguity — but also embrace the challenge.
Darden is committed to recruiting women who want to positively impact the world, and empowering them for long-term success in whatever role they choose. The women in Darden's Executive MBA program represent a wide range of identities. They are parents, CEOs and leaders, partners, artists, Olympians, marketers, entrepreneurs and beyond. The support from Darden classmates and community members is truly unmatched. Learn more about our Executive MBA community and how we support women in the next stage of their career journey.
Meet Senior Associate Dean Yael Grushka-Cockayne
Grushka-Cockayne is a master of project management and data science and the dean of professional degree programs at the School. But she's also a shoe fanatic, running aficionado and lifelong friend of her students.
Our professors bring energy and enthusiasm to the classroom. You'll be surprised by how they make even the most technical business school topics compelling, entertaining and memorable.
A NEW Style of Support
A network for you, by you. Students play an integral role in shaping extracurricular life in Darden's Executive MBA program. Darden's Network for Executive Women (NEW) is a student-led organization dedicated to the professional advancement of women in the program.
Learn more about the ways NEW empowers women at Darden to reach their full potential:
Career Pathways Event Series
Hosted by the Network of Executive Women, this webinar series focuses on areas that play pivotal roles in prospective students' decision to pursue an Executive MBA program, including time management strategies and career outcomes.
Episode No. 236 of the ExecMBA Podcast features a Q&A with Network of Executive Women president Leah Svoboda (Class of 2023).
Throughout the year, NEW works to: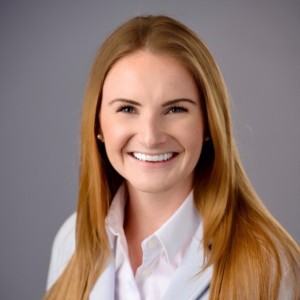 Create an inclusive community and a sense of belonging among women in the Darden Executive MBA program
Connect female students and alumni through professional development, career support and networking opportunities
Advocate for an understanding around issues of gender equality, specifically related to women executives
Women@Darden: In the News
Forté Partnership
At Darden, we are committed to promoting women's leadership, and since its inception have proudly partnered with Forté, a non-profit working to launch women into successful and significant careers. Through Forté's consortium of leading companies, top schools and pioneering donors, we empower women to rise higher. 
All women in UVA Darden's Executive MBA program receive a complimentary Forté Premium Access Pass membership, which includes access to:
Forté Job Center
Women Lead Monthly Speaker Series
Forté Business 360 Blog & Trending @ Forté
Powerful network of 100,000 women members and 130+ partner schools and premier employers