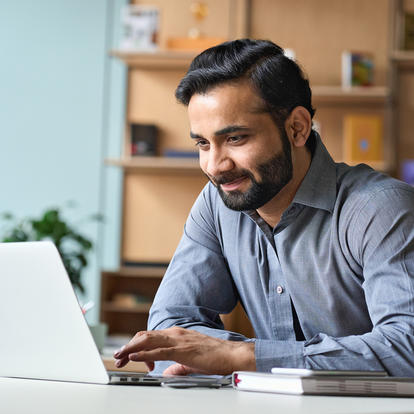 Certificate in Business Strategy
Get the tools, frameworks and insights to help you create and drive successful, agile strategies for your organization. This noncredit certificate consists of three interlocking programs.
Upcoming Dates

Program Dates

Format

Time Commitment

Program Fee
20 Feb 2023 - 30 Jul 2023
Self-Paced Online,
Online
5 months
$2,700.00
23 Oct 2023 - 29 Mar 2024
Self-Paced Online,
Online
6 months
$2,800.00
Overview
Whether you are an experienced business professional looking to refresh your strategy know-how or completely new to developing strategy, this three-program noncredit certificate will give you the confidence and skills to assess industry and organization structure, develop a plan to grow your firm, and formulate and recommend business strategy.
__________
Payment is due in full at time of registration.
Intended For
Team Leader, Senior Management, Executive
Led by Darden strategy experts, Professors Michael Lenox and Jared Harris, this engaging program features multiple opportunities to practice your analytic skills, as well as peer feedback to ensure that you get the support you need to develop and implement a sustainable, successful strategy. Pull from the lessons learned by industry giants such as Google, Apple and GE Healthcare.
Earn the Darden Certificate in Business Strategy by completing the following three programs:
Strategy Analysis — Use key analysis and frameworks to better understand the foundations of successful business strategy. 
Growth Strategy — Analyze, evaluate and recommend specific actions organizations can take to grow their value, while also avoiding common growth pitfalls.
Strategy Planning — Develop and implement your own strategic plan with expert guidance.
These three programs will release sequentially on the learning platform as you finish each one.
Use various analyses to guide decision making (SWOT, competitor, environmental, capabilities, etc.)
Identify and evaluate opportunities to scale an organization
Assess the impact of a potential merger and acquisition
Discover how to enter new markets
Learn how businesses compete across industries
Discover how, where, and when to enter foreign markets
Self-paced program conducted entirely online
Participants should expect to spend approximately two to six hours on instructional videos, readings and assignments per week, as well as a program project
You'll be able to use your own organization or any public company as the basis for projects that put your learning into immediate action
Classmates give and receive feedback through online discussions
Learners can typically complete this program in 3-6 months, however the program will be open for 8 months to allow plenty of time for completion.
This noncredit certificate program is designed for:
Executives and managers looking for a refresher to help tackle strategic challenges at their organizations
Emerging leaders looking to improve their ability to articulate and understand strategy and position themselves for advancement
An additional benefit of getting your Certificate in Business Strategy is that you can also earn Continuing Education Units (CEUs). The three-program series is worth 6 CEUs, which is equivalent to 60 hours of contact work.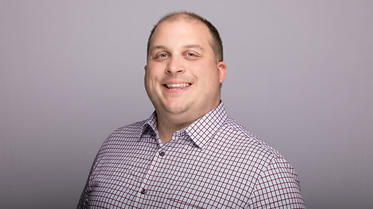 Joe Veverka is a senior program manager at Microsoft Advertising where he focuses on data strategy and incubation. Prior to beginning his career at Microsoft six years ago, he held various creative and digital positions over 13 years. Veverka views himself as a lifelong learner and chose to pursue the noncredit online Certificate in Business Strategy to continue expanding his business knowledge and skillsets.
The strategist's challenge is to simultaneously manage three critical factors: values, opportunities and capabilities. In order to devise and execute a successful strategy, you need to analyze each of these factors to understand how your organization can create and sustain value.
Darden Professors Mike Lenox & Jared Harris
from Three Critical Factors of Business Strategy
Faculty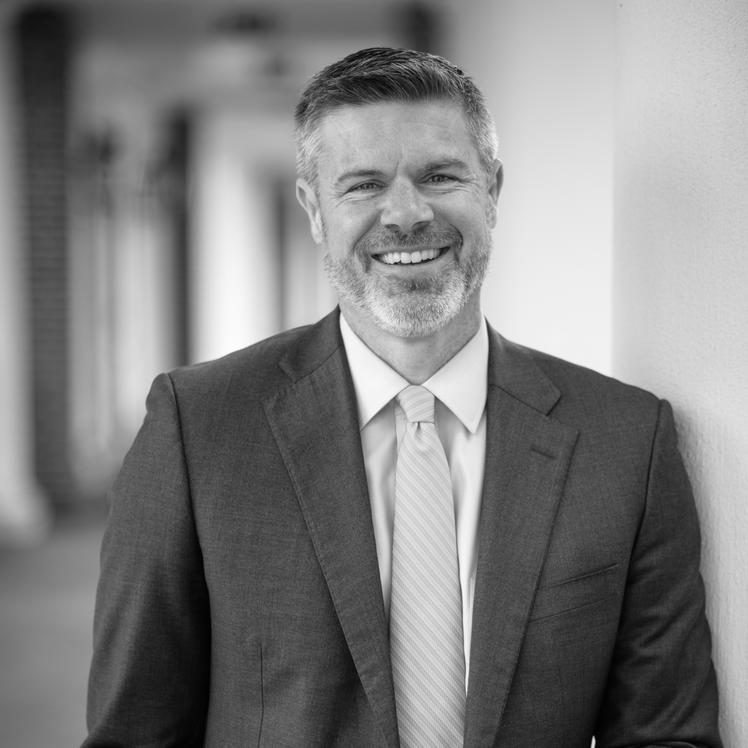 Tayloe Murphy Professor of Business Administration, Senior Associate Dean and Chief Strategy Officer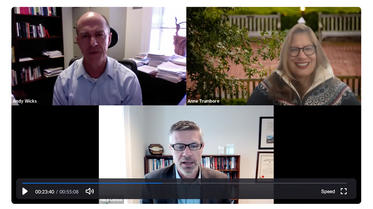 WEBINAR: Business in Society During Change & Transformation
Though the pandemic has been a major disruptor, it isn't the only urgent issue facing humanity. What role does business play in addressing today's social, environmental and ethical issues?
Hear from Darden Professors Michael Lenox and Andrew Wicks in our pre-recorded webinar as they discuss the challenges every business leader should be focused on.