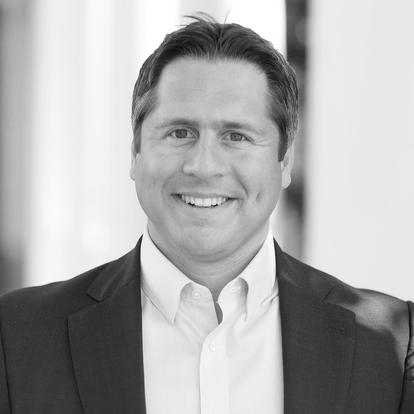 Joe Andrasko
Professor of Practice
Office
FOB 198B
Phone
Academic Area
Areas of Expertise
Decision Analysis, Security Analysis, Private Equity, Asset Allocation and Manager Selection
Education: A.B. Bowdoin College; MBA University of Virginia   
Joe Andrasko is a Professor of Practice in the Quantitative Analysis and Finance areas, in which he teaches "Decision Analysis" and "Applied Security Analysis" in the full-time MBA program. His primary areas of academic interest include behavioral elements of the investment decision process and the role of deliberate practice in the acquisition of investment skill.
Andrasko is managing partner and chief investment officer of Fry's Path Capital, a private investment partnership based in Charlottesville, Virginia. Fry's Path employs a hybrid investment approach to build diversified global portfolios. The firm makes direct investments in private operating businesses and allocates capital to third-party investment managers across a broad range of asset classes and strategies.
Prior to Fry's Path, Andrasko served as director of investments for Murray Enterprises LLC, a single-family office, where he oversaw the firm's portfolio of outside investment funds and led direct investments in health care, technology and real estate opportunities. Earlier in his career, Andrasko developed the firm's internal timberland investment function and subsequently co-founded Greenmont Timber Partners LP, a private equity partnership focused on the acquisition of U.S. timber interests. Andrasko served as President of Greenmont's management company and general partnership. Prior to joining Murray Enterprises, he was a management consultant in Deloitte's strategy and operations practice and was later a principal and founding member of Sustainable Development Capital, an investment partnership focused on early-stage private equity investments in underserved regions of sub-Saharan Africa.
Andrasko received an A.B. in economics and Spanish from Bowdoin College. He earned an MBA from the Darden School of Business, where he was a recipient of the Batten Entrepreneurial Scholarship, Frank E. Genovese Fellowship, C. Stewart Sheppard Distinguished Service Award, William Michael Shermet Award and Faculty Award for Academic Excellence.
Andrasko currently serves as a director of Acessa Health Inc., Acumen Pharmaceuticals Inc., the General Partner of Greenmont Timber Partners LP and Sankaty Education LLC. He and his wife, Jenifer (MBA '10), reside on a small farm in Charlottesville with their three children.