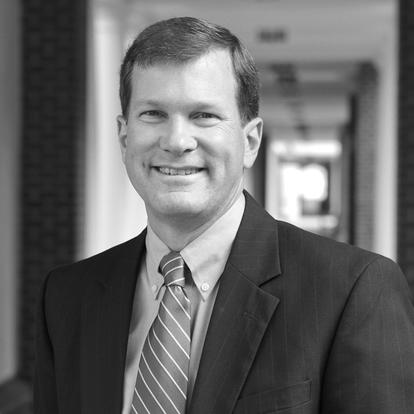 Dean Krehmeyer
Chief of Staff
Lecturer
Office
Saunders 207
Phone
Education: B.S., M.S., MBA, University of Virginia
Dean Krehmeyer (MBA '99) is a lecturer at the Darden School of Business.
Additionally, Krehmeyer serves as chief of staff to the dean at the Darden School, collaborating with Dean Scott C. Beardsley and School leadership to ensure timely planning and execution of priorities to advance Darden's mission. He also has responsibility for enterprise finance, compliance, technology services, facilities and hospitality.
Previously, Krehmeyer was founding executive director for Darden's Institute for Business in Society, whose mission is to prepare leaders to positively impact society through business and to be the foremost global catalyst of thought, information and action on business' role in society. Krehmeyer was also executive director of the Business Roundtable Institute for Corporate Ethics, an independent business ethics center established in partnership with Business Roundtable and housed at Darden.
Prior to joining the institute, Krehmeyer was a manager with A.T. Kearney, one of the world's largest management consulting firms, where he focused largely on finance transformation and operations strategy projects for Fortune 500 companies. He worked previously with Deloitte & Touche LLP, a global public accounting firm, in business advisory and assurance services.
Krehmeyer holds an MBA from The Darden School, where he was awarded the William Michael Shermet Award for Academic Excellence. He also earned an M.S. in accounting and B.S. in commerce, both from the University of Virginia.