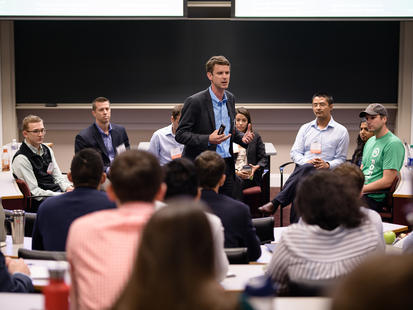 Recruiters & Career
Recruiters & Career - Partner with Darden - Student Collaboration
Student Collaboration
There are numerous ways to work with our students on projects that will help you solve business challenges and advance your organization while giving them access to real-world experience.
Global Field Experiences
Small teams of students work together on Global Field Experiences to provide companies like yours with consulting services while working closely with a Darden faculty member.
Darden Business Projects
During Darden Venturing Projects, Darden students frame issues, analyze data and present solutions around your company's challenges with the expert guidance of Darden faculty.
Charlottesville-based nonprofit organizations and small businesses benefit greatly from Community Consultants of Darden, a nonprofit organization that provides marketing, operational, and strategic evaluation and planning services.