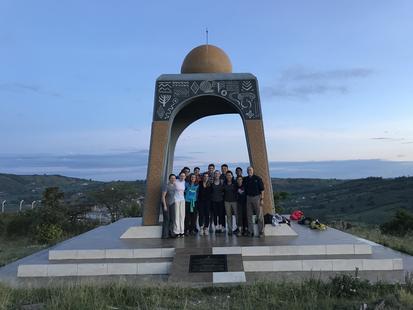 Darden Center for Global Initiatives (DCGI)
DCGI - Regions - Africa
Africa
Africa offers incredible promise and opportunity mixed with complex challenges. Collaboration with organizations such as Distance Education for Africa has allowed Darden to have an impact beyond traditional MBA degrees. Darden students regularly work with clients in Africa as part of Global Consulting Projects, learn about the nuances of public-private partnerships through the South Africa Global Immersion Course and examine health care and entrepreneurship in the Uganda Global Immersion Course.
Global Immersion Courses
Global Immersion Courses provide students with the opportunity to engage deeply with another culture and its business practices. These courses typically run one or two weeks during January, March or May and are led entirely by Darden faculty members.
Past Global Consulting Project Locations
During their second year, Darden students have the opportunity to work directly with a global client on a pressing business challenge. These clients may be multi-national organizations, small startups, nonprofits or other schools. Students conduct an onsite visit as part of working on their project. Past locations in Africa have included:
Ghana
Uganda
Kenya
South Africa
Tunisia