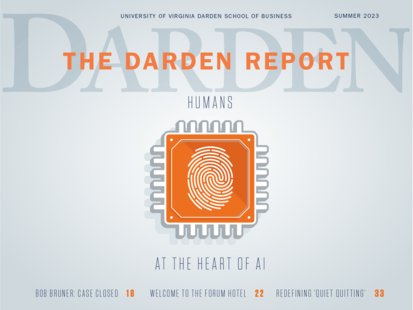 Resources
Alumni - Alumni Resources - Darden Report
Darden Report
Read Darden's alumni magazine, released twice a year and home to Class Notes.
The Darden Report magazine is published twice annually and is distributed to all alumni and friends of the Darden School. The magazine explores timely business topics and draws on the expertise of Darden alumni and faculty. A committed cadre of alumni volunteers helps compile the popular Class Notes section for each issue.
To view the version that includes Class Notes, you must be logged in to your Darden alumni account due to personal information included.
To read recent news about the Darden School and its alumni, faculty and students, visit The Darden Report online. 
The Darden Report Summer 2023