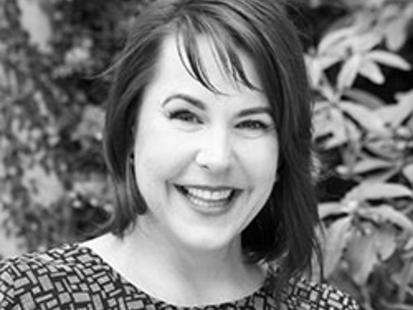 Sheri Lucas
EMBA '13, Senior Vice President, Business Initiatives, Wells Fargo
Sheri Lucas is Senior Vice President of Business Initiatives at Wells Fargo, where she has worked for 17 years. Prior to this role, she was a strategic finance manager and, for seven years, directed sustainability for the company. She is a Darden Business Publishing case protagonist in Professor Anton Ovchinnikov's "Wells Fargo: Solar Energy for Los Angeles Branches" and serves as a Darden class agent. During her time at Darden, she was awarded the C. Stewart Sheppard Distinguished Service Award. She resides in San Francisco with her husband.
What's a typical day like for you at work?
For me, every day is different. As an initiatives manager, I am essentially my organization's chief of staff. Much of my day is spent solving problems, removing roadblocks and generally addressing challenges before they get to my senior leader. Much of the time, my calendar may say one thing, but my day may turn out very differently. And I love that element of spontaneity. Every day presents new opportunities to improve the business.
How did Darden help you prepare for your current position?
Decisions, decisions. Business is about decisions regardless of the tools you might use. Where you are coming from matters. Integrity matters. This is fundamental to decision-making, especially in times of disorder and crisis. If I did not understand this or take the time to cultivate my principles, I would not have the confidence to make the decisions I make today.
What inspires you?
I am inspired by creativity and collaboration. I love sharing ideas and building things with other people. Collective leadership and accomplishment inspire me the most.
What kind of impact would you like to make?
I always want to be a part of something so big and beneficial that I never live to see the outcome. 
Why did you choose Darden?
During an open house, I instantly felt a sense of community that encompassed the administration, staff, faculty and students. I never even knew that piece would be important to me, but that's exactly what drew me in. This place has a knack for making you feel like family.