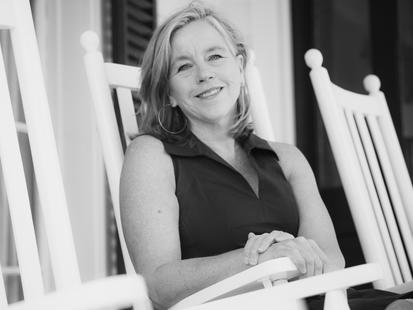 Lilo Simmons Ukrop
MBA '89, Managing Partner, Corrugated Partners LLC
Industry
Government/Nonprofit
Former Engineer Follows Passion to Nonprofit
In 1987, Lowell "Lilo" Simmons Ukrop (MBA '89) was a few years out of college, working as a reservoir engineer for Exxon in New Orleans. But she was looking to do more than mechanical engineering. "At the time, women in engineering were kind of pigeon-holed," she said. "I knew if I wanted to grow as a leader, I had to find another path."
Darden, Ukrop said, was life-changing. "I came in relatively unprepared, but was immediately embraced by the community. There was always the sense that the faculty — particularly, for me, Professors John Colley, Elliott Weiss and Bob Bruner — wanted us to succeed."
Ukrop gravitated toward classes in operations, strategic analysis and planning, and after graduation she got a job in strategic planning and market development at the Tredegar Corporation in Richmond, Virginia. After marrying a Darden classmate, Scott Ukrop (MBA '89), and starting a family, she shifted her focus to nonprofit work.
As senior warden at St. James Episcopal Church in Richmond, Ukrop led a $10 million capital campaign. She later served on a variety of boards, including St. Christopher's School, Westminster Canterbury Foundation and the Virginia Museum of Fine Arts, helping with strategic and financial planning.
Ukrop has opened a downtown deli called Fresh Express and started a residential design services company and several real estate-related companies with her husband, but she has always been the most passionate about her work in the nonprofit sector. "I felt like I could do more as a leader and make more of an impact in the nonprofit world," said Ukrop.
Now that their children are grown, Ukrop and her husband have gotten more involved with Darden. The couple supported the Dean's Fund for Faculty Excellence and recently hosted a dinner for Richmond alumni, which will become an annual event.
"At the heart of it, the Darden community's like family to me," Ukrop said. "I think that's why my husband and I are excited to be re-engaged there. It's important to help Darden so that it remains relevant for the next 50 years. It's made such a difference in our lives, and we want to help Darden continue to foster lives of service and leadership in the future."