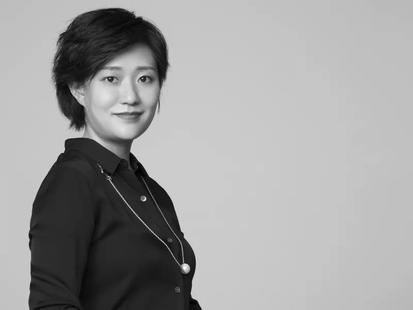 Claire Su
MBA '13, Head of Research and Strategy Advisory, Alibaba Cloud
Staying True to Her Mission
Today, career switching between industries has become the norm. But there are still those who stay in one field for years.
Claire Su (MBA '13) is one such professional. Looking at her resume, you will find that she never jumped out of the field of science and technology, although there were job changes. This love of science and technology originated from her major in telecommunication and information. She has held jobs at Ericsson, Google, Samsung, BOE and Alibaba, but always stayed in, as she calls it, "the industry of greater science and technology."
In 2007, Su got her first job after leaving campus as a system architect and network solution technical consultant at the Ericsson Asia Pacific Technology Center. While there, she led a 20-member project team to conduct remote analysis of network performance of 16 African countries, overcoming local political unrest and communication difficulties and finding the network design problems in time to avoid high-potential losses for the telecom operators.
Employed in an engineering position at a widely-recognized Fortune 500 company like Ericsson, she seemed destined to follow that track. However, Su chose to quit her job in order to study in the United States because she was aware of the gap between her pure major background, work experience and a wider, richer world. At that time, she believed that business school was undoubtedly the best choice to make up for the gap.
Darden attracted Su for the same reasons that many alumni reflect later: the well-known case study method, the campus culture, the close ties between alumni and the fine tradition of mutual support. All this attracted her deeply.
The learning environment is more of a challenge for many international students, but it rewards those who finally adapt.
"As a foreign student, the greatest pressure at that time came from recruiting, but the whole process gradually makes your heart stronger and your self-confidence improved greatly," Su said.
The two years at Darden is short, but Su said the time on Grounds was a watershed moment for her career.
"Without business school, my switch directly from engineer to consulting or investment may have been a very uncomfortable process," Su said.
What most impressed Su about Darden was not a professional course in finance, marketing or leadership, but a reading course. It was in this class that she gradually realized the great power behind reading and discussing the works of iconic thinkers and leaders. She learned that technology or strategic idea may seem perfect, but the people behind them are the fundamental driving forces that really create the value. At work, ignoring the demands and feelings of individuals would make things difficult and result in getting half the result with twice the effort, Su learned.
A Career Trampoline
After a summer internship opportunity at Google in 2012, Su got the opportunity to join Samsung's Global Strategy Group after graduation. At first, her job was to consult the C-level management of Samsung's subsidiaries on core business strategies, followed by developing new markets and dabbling in some investment projects. The target came from familiar fields — Internet of Things, smart phones and other sectors.
Two years later, she renewed her role by joining Samsung Electric, mainly focusing on smart cars and the Internet of Things. Specifically, she was responsible for the incubation of new markets for related businesses, strategic investment, sourcing and overall investment plans.
"I needed to look at all kinds of new technologies and see if there is a chance to incubate some of them into promising businesses," she said. "The essence was still a strategic analysis position, but at the level of executing."
Flexible Leadership Begins With Empathy
Su's participation in Samsung's new business of networked cars came at a time when driverless technology was advancing rapidly and commercial applications were becoming common.
Her experiences growing the business made her realize that the importance of human-based management is no less than any other skill in organization management.
To make her primary project work, she needed the support of several departments with different perspectives. If she had only thought about her own point of view and promoted the benefits of the project, she might not have secured the support she needed. Therefore, she learned a lesson: Although it is critical to persuade others, they will see the value and be willing to make an effort only when they understand that the project ahead also benefits them.
This is one of the reasons that she appreciated Darden — the focus on soft skills. Successful managers often know how to win others' recognition and support using empathy, instead of using tools.
Starting Again
In 2018, Su joined Alibaba Cloud as the director of Aliresearch. She values Alibaba's more agile corporate culture and also found the ideal combination of technology and business.
Besides exploring the changing trends and industry application of advanced technology like cloud computing and AI, she could also explore digital transformation and business practices in industries like retail and digital government services.
The sooner the life challenge, the better
Su emphasizes that not everything is in our control. When she failed to earn admission to her dream university, it was a significant setback. But that period also set a solid psychological foundation for the challenges and difficulties later in her life.
The lessons she learned apply to her advice for young professionals: Fail sooner than later. When things don't go your way, you will discover the real logic of the world more easily. Never forget why you started and go with the flow. By combining the accurate execution of the West and the Taoism of the East, you will be able to move on with more ease.
"People should figure it out, and make passion the number one factor when choosing a career," she said. "Passion will make a big difference for your work and your development and your life status."