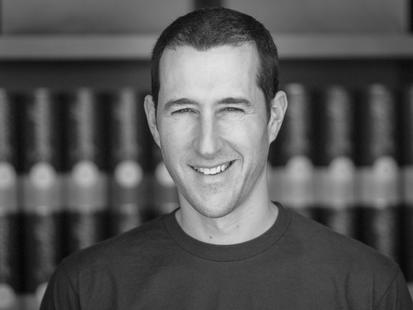 Charles Nelson
MBA '96, President, Sprinkles Cupcakes, Inc.
Industry
Entrepreneurship
Charles Nelson Brings Cupcake ATM to the Big Apple
Getting a freshly baked cupcake at all hours of the day in New York City is now as easy as depositing money in the bank, thanks to Charles Nelson (MBA '96) and his wife, Candace, who own the California-based bakery Sprinkles Cupcakes. In March, the Nelsons opened their sixth cupcake ATM, on Lexington Avenue between 60th and 61st Streets, much to the delight of their customers, some of whom bought countless cupcakes just to watch the robotic arm retrieve and package the cupcake in the store's custom brown and pink box.
The pink machine allows customers to buy a selection of 20 varieties using a touch screen computer.
Nelson first got the idea to create the dessert ATM when Candace was pregnant with their first child and had a cupcake craving in the middle of the night. "I own a cupcake shop and couldn't even get a cupcake!" said Charles Nelson.
In 2012, the couple opened the company's first ATM in Beverly Hills. Since then, they have opened other cupcake dispensaries in Chicago, Atlanta and Dallas.