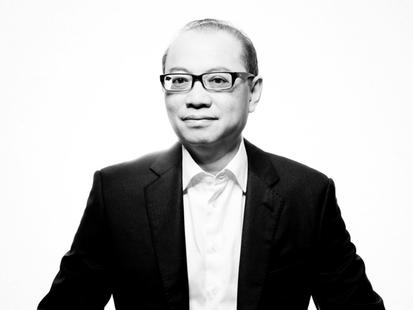 Antonio Jose Periquet
MBA '90, Chairman, Campden Hill Group
A former financial analyst, Antonio "Anton" Jose Periquet (MBA '90) spent the early part of his career after Darden doing equity research, sales and trading for several firms in London before joining Deutsche Bank as the head of the Asian Equities desk. In 2000, he returned to his native Manila to establish Deutsche Regis Partners, a joint-venture with Deutsche Bank, which went on to become the largest stockbroker in the Philippines. 
In 2010, he retired from the sell-side and set up the Campden Hill Group, a family partnership, to oversee his investments, including that in Deutsche Regis Partners. In addition to investing, Periquet also sits on several publicly listed Philippine company boards: ABS-CBN Broadcasting Corp., Ayala Corp., the Bank of the Philippine Islands, DMCI Holdings, Philippine Seven Corporation and the Max's Group, the country's largest casual dining restaurant company. Additionally, he is a director of the Singapore-run Albizia ASEAN Tenggara Fund and the Straits Wine Company, Southeast Asia's leading wine exporter. 
Under former president of the Philippines Benigno Aquino III, Periquet also served on three government boards: the Development Bank of the Philippines, the DBP Leasing Corp. and The Metro Rail Transit Corp. On the nonprofit side, he is a trustee of the Lyceum of the Philippines University, a member of the finance committees of the Ateneo de Manila University and the Philippine Jesuit Provincial, and he serves on the Dean's Global Advisory Council at Darden.
Periquet earned a bachelor's in economics from the Ateneo de Manila University and a master's in economics from Oxford University. In his spare time, he plays guitar in a rock band with some old friends.
1. What was your first job?
I was an economic researcher at a Manila-based think tank called the Center for Research and Communication. Back in the 1980s, the Philippines had just defaulted on its foreign loans and the official economic authorities had lost all credibility. Hence, the public was willing to listen to just about any alternative source of economic wisdom.
2. What's the best advice you have ever received?
Play the long game.
3. Do you prefer numbers or words?
Words. I do numbers out of necessity, but I've always been a right-brained sort of guy.
4. What motivates you?
Winning the war. Which means knowing which battles one is willing and can afford to lose along the way.
5. What's your current state of mind?
Comfortable.
6. What are you reading these days?
Lessons from Dad by Lance Gokongwei. The author, a friend, is five years my junior and runs one of my country's largest conglomerates. His father built the business from scratch and on his young shoulders fell the task of growing and preserving its value for future generations.
7. What technology can you not live without?
My iPad.
8. What's your motto?
"It is not our abilities that show what we truly are. It is our choices." — Albus Dumbledore in Harry Potter and the Chamber of Secrets.
9. How do you deal with conflict?
I look for a "win-win." If it doesn't exist, I assess whether it is worth going for the outright win or giving in for the sake of the longer-term goal.
10. What characteristics do you look for in people?
Integrity, intelligence, passion and fortitude. A sense of humor is always a plus.
11. How do you measure success?
Being able to look back at one's life and say, "I wouldn't change anything."
12. How do you unwind?
With a single malt at the end of the day.
13. What is your favorite cause?
To help turn the Philippines into a First World country. Call me a dreamer.
14. If you could live anywhere, where would it be?
Manila, closely followed by London and Charlottesville.
15. What do you lose sleep over?
The safety and future of my three children, all of whom will soon be on their own.
16. Which class at Darden impacted you the most?
I'm tempted to say "Corporate Finance," because Bob Bruner and Bob Harris were such excellent teachers. But I just might pick "Organizational Behavior." I work with a lot of conglomerates. And while I find that executives easily develop the skills in finance, marketing and operations on the job, the nuances of corporate governance, organizational structure and management incentives are often overlooked, yet mastering these are essential to running a large company properly. 
17. Describe a moment when you realized the true value of your Darden education.
The moments occur constantly up to this day, when I catch myself telling analysts, bankers and financial managers, "Forget what the spreadsheet says. Is this a good business or a bad one?" I suspect that few business schools train their students to integrate knowledge from each discipline the way Darden does.
18. Why have you been so actively promoting and supporting Darden in the Philippines?
Twenty-six years later, I realize that I got a truly special business education at Darden and met some terrific people. The School is underrated in my country and deserves a higher profile.
19. What is your vision for Darden in the Philippines?
For the School to be known for what it offers — the best educational experience in the world.
20. As a member of several boards, what are the biggest challenges and benefits of being a board member?
Asian conglomerates are still family-controlled. The biggest challenge lies in helping them transition to a governance framework that promotes efficient capital allocation and enduring shareholder value creation. The benefit is the experience itself — participating in the human drama and watching the share price react.