Career Coaching
Alumni - Career Services - Career Coaching - Mac Ling
Mac Ling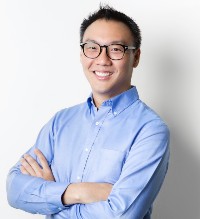 Career Consultant and Executive Coach
Mac Ling is transformative coach and founder of Coaching Collective, an executive coaching firm based in Hong Kong. His expertise is in working with high-achieving individuals to create clarity around future direction, build and maintain new rhythms/habits, and to maintain accountability for their commitments around transformation.
Mac's wealth of experience, leading organizations in both corporate and entrepreneurial environments in the United States and Asia, has given him a unique perspective around leadership development, business management, and cross-cultural integration.
Mac has held general management roles at Sprint Corporation and their subsidiary, Boost Mobile. Mac is also a serial entrepreneur and has launched five ventures from varying industries since 2001, from an industrial printing startup, an ecommerce retail coffee sales business, to a fintech startup focused on reducing coins, to his most current project, Pavvana, a reusable form-fitting face mask serving frontline workers and first responders.
At the core of Mac's coaching style is a balance of strong empathetic listening skills with an analytical critical thinking mindset focused on working with clients to take new action in their lives to achieve their goals. He has been working with and developing individuals since 2006 and has coached leaders from a wide variety of spheres of influence: entrepreneurs, business leaders, NGO leaders, management consultants, and others.
Mac has a B.S. from UC San Diego in Cognitive Science, and an M.B.A. from the Darden School at the  University of Virginia. Mac is a certified Advanced Master Coach and was trained at the Center for Advanced Coaching. Mac is also a Marshall Goldsmith Certified Executive Coach and a registered consultant for the UNDP Asia-Pacific Leadership Consultancy.