Career and Executive Coaching
Alumni - Career Services - Career Coaching - Lindsay Guthrie
Lindsay Guthrie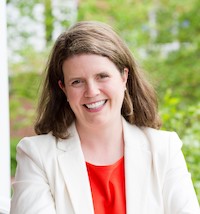 Career Consultant
ICF Professional Certified Coach (PCC) with over 500+ coaching hours. Passionate about helping executives in both the private and public sector become better leaders. As a Certified Career Management Coach and a Certified Job Search Strategist, she has also coached hundreds of MBA students, alumni, college and recent graduates, and mid-career professionals through their end-to-end job searches. Prior to career coaching, Lindsay spent 14 years leading strategy, process, and transformational change programs across the private and public sector.
After many years as a career coach, Lindsay expanded her practice to include leadership and executive coaching. She loves working with emerging business leaders by helping them identify their goals and reaching the next level. She also enjoys working with women who are facing the challenges of family and/or personal life and trying to find the balance that works best for them.
Lindsay has an A.B. in government from Harvard University and an MBA from the University of Virginia Darden School of Business. She also holds a certificate in Executive Coaching from the Georgetown University Institute for Transformational Leadership. She is also a Certified Career Management Coach and Certified Job Search Strategist.
On a personal note, Lindsay lives in Great Falls, Virginia with her husband, two young daughters, four cats, and dog. An avid reader, squash player, and golfer, Lindsay was named to the All American squash team four times in college. She also won three national junior championships and represented the United States in the World Junior Squash Championships in Sydney, Australia where her team finished eighth.