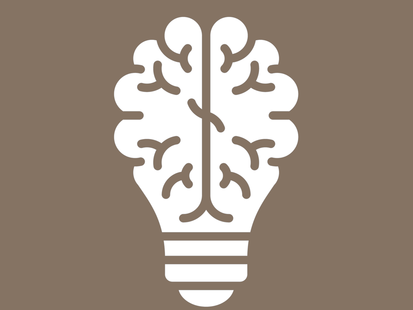 The Intelligence Initiative - Topics
The Intelligence Initiative - Topics: AI and the Future of Work
AI and the Future of Work
Articles, Briefings, and Books
Glinka, G. (2022). New Tech in the Workplace: Understanding the Psychology of Human-Technology Interactions, Intelligence Initiative Briefing.
Newman, C. (2020). "Q&A: What Can Managers Do to Help Employees Working from Home?," UVA Today, (Roshni Raveendhran interviewed).
Darden Ideas to Action
"Surveying the Tech Ethics Minefield and How Purpose-Driven Leaders Can Get Us Through It"
Insights from R. Edward Freeman, Jared D. Harris, Bidhan L. Parmar and Roshni Raveendran; written by Michael Blanding, 11 May 2021
"How to Leverage Virtual Technologies at a Time of Physical Distancing"
Insights from Anton Korinek and Roshni Raveendhran, 31 March 2020

"Virtual Reality in the Workplace: Communicating through Avatars"
Insights from Roshni Raveendhran; written by Gosia Glinska, 12 November 2020
Academic Papers
Korinek, A. & Kilnova, K. (2021). "AI and Shared Prosperity," Proceedings of the 2021 AAAI/ACM Conference on AI, Ethics, and Society.
Raveendran R. & Fast, N. (2021). "Humans Judge, Algorithms Nudge: The Psychology of Behavior Tracking Acceptance," Organizational Behavior and Human Decision Processes. 164. 11-26. 10.1016/j.obhdp.2021.01.001.

Raveendhran, R., Fast, N.J., and Carvevale, P.J. (2020). "Virtual (Freedom from) Reality: Evaluation Apprehension and Leaders Preference for Communicating through Avatars," Computers in Human Behavior. 111.

Korinek, A. & Stiglitz, J. (2019). "Artificial Intelligence, Worker-Replacing Technological Progress, and Income Distribution."
Featured Courses
"Artificial Intelligence and the Future of Work" — Full-Time MBA
Featured Case Studies and Tech Notes
Wicks, A., Nolan, J., Korinek, A., and Mead, J. (2020). "Artificial Intelligence Caselets," Darden Case No. E-0437.  

Korinek, A. & Spencer, A. (2021). "Artificial Intelligence Here and Now: Managing Through Hype and Reality," Darden Case No. OM-1724.

Wicks, A., Budd, L, Moorthi, R., Botha, H., Mead, J. (2021). "Automated Hiring at Amazon," Darden Case No. E-0470.