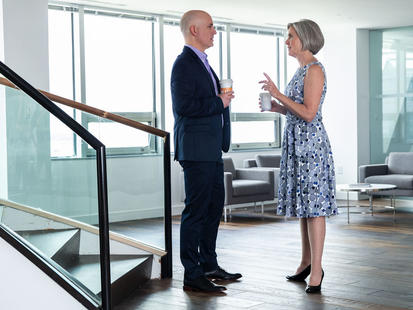 EE - Learning & Development Professionals
Learning & Development Professionals
Solutions for your leaders and teams. 
At Darden, learning & development executives will access an immersive classroom experience that informs programs built directly to the benefit of their organization. From succession planning to developing core management competencies, we'll work closely with you to pinpoint, explore and seize team-wide opportunities for growth.
Partner with Darden Executive Education
Through open programs, custom solutions and special events/workshops, we'll help you find the programs and learning paths that match your organization's development needs.
We'll assist you with succession planning and development plans for your organization's executives.
No admin necessary. We'll take care of the paperwork and registration formalities to help get large groups up to speed and program ready.
We're with you every step of the way. Your organizational leaders and groups will leave with long-term plans for your organization to get you to the next rung, continually implementing what they've learned at Darden.
Groups of five or more employees can also receive program discounts for our open programs.
"Every voice is heard and every idea is explored. Darden's program broadened my viewpoint on so many different topics and I am a stronger leader for it."
Tiffany Cason
Dallas Market President, Capital One