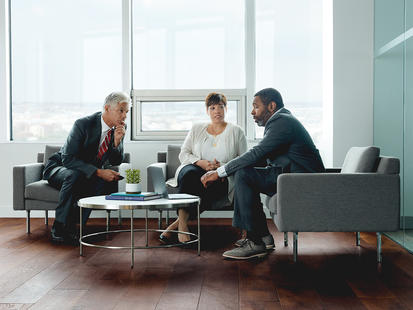 EE For Orgs Custom Solutions
Custom Solutions
Built to your business needs. 
Your Why Is Our Why
Darden custom programs teach companies how to leverage their values in the face of change. Through our transformative learning experiences, you'll capitalize on your greatest leverage point: your managers, training them to get the most from themselves, their employees and the state of your industry.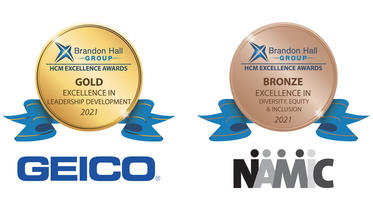 Latest News
Darden Executive Education & Lifelong Learning has won two 2021 Brandon Hall Group Human Capital Management Excellence Awards for custom executive programs that we've developed and run with two of our client partners. We received a Gold award in the Excellence in Leadership Development category for our partnership program with Geico. We received a Bronze award in the Excellence in Diversity, Equity and Inclusion category for our long-standing partnership program with NAMIC (National Association for Multi-ethnicity in Communications). We're honored to be recognized alongside our clients by Brandon Hall Group, a leading independent research and analyst firm that has hosted these prestigious awards for 28 years. Read the full story on our blog.
Where a single program can't shape an entire organization, a learning journey can. Darden custom solutions are designed to turn high performers into higher performers. Here's how it works:
STAGE 1
Executives identify their core leadership group, assembling both new and experienced managers with a mind to push their organizations forward.
STAGE 2
We build a leadership development curriculum custom-fit to the industry, goals and collective personality of every group.
STAGE 3
Together, leaders refine their skills to improve operations, expand capabilities, overcome challenges and innovate.
STAGE 4 
We follow up after the program ends to help measure performance and instill new practices to vitalize your organization under real world parameters.
Location, Location, Location (Location.)
Our customizable format allows you to choose which location is most convenient for your organization.
Darden Executive Education is provided by the University of Virginia
Darden School Foundation.