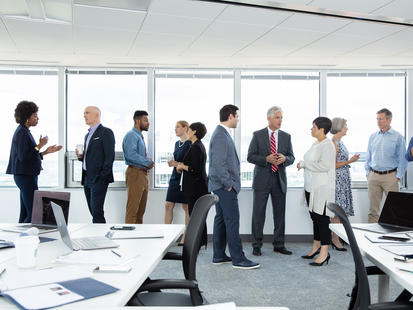 About Darden
Dean's D.C. Fellows Program - Washington, DC - About Darden
Dean's DC Fellows Program
Recognizing the value they bring to the Darden School's community and classroom, the Dean's D.C. Fellows program assembles innovative and intellectually accomplished experts who have distinguished themselves in fields outside of academia.
The Dean's D.C. Fellows program provides an ongoing venue for experts connected to the Washington, D.C., metropolitan area to join the Darden community to share industry insights, expertise and personal experience, as well as connect with other top global thought leaders.
Recognizing the value they bring to the Darden School's community and classroom, the Dean's D.C. Fellows program assembles innovative and intellectually accomplished experts who have distinguished themselves in fields outside of academia. Fellows are recognized leaders from across a variety of sectors, industries, demographics and backgrounds, with consideration given to building a cross-section of multi-disciplinary experts.
Fellows are invited to join the Darden community for a two-year term, and will convene in a series of quarterly roundtable discussions with other Fellows and Darden faculty. During the COVID-19 pandemic, these roundtables are held online; subsequent sessions will take place at UVA Darden DC Metro in Arlington, Virginia.
2021-2023 Dean's D.C Fellows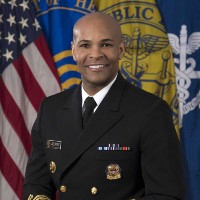 DR. JEROME ADAMS 
20th U.S. Surgeon General
Dr. Jerome Adams is a licensed anesthesiologist, with a master's degree in public health, who has been at the forefront of America's most pressing health challenges. A regular communicator via tv, radio, and print, he is an expert not just in the science, but also in communicating the science to the lay public, and making it relevant to various audiences. Adams was the head of the Indiana State Department of Health prior to becoming the 20th U.S. Surgeon General, and served as a member of the president's Coronavirus Task Force. In the health commissioner role, he led Indiana's response to Ebola, Zika, and HIV crises, and helped convince the state legislature and governor to legalize syringe service programs in the state. In addition to his recent COVID-19 work, Adams has partnered with and assisted organizations as they navigate the opioid epidemic, maternal health, rising rates of chronic disease, the impacts of rising suicide rates in our nation, and how businesses can become better stewards and stakeholders in promoting community health.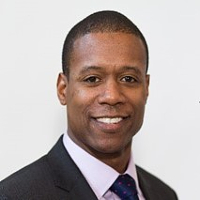 GEORGE ASHTON III
Managing Director of Strategic Investments, Local Initiatives Support Corporation (LISC)
George Ashton is managing director of strategic investments with the Local Initiatives Support Corporation (LISC) and President of LISC Fund Management, LLC (LFM). Ashton leads LISC and LFM's mission-driven real estate and private equity funds, community investments accelerator initiatives, and venture investments. He and his team pursue a range of high-impact investments that create jobs, fuel small businesses, revitalize commercial areas, improve housing, expand local incomes and make communities safer and stronger. Since joining LISC, Ashton has already launched dozens of impact funds, direct investments, and a multi-city community investments accelerator with aggregate values of over $900 million. Ashton previously served as co-founder and president of Sol System, a Washington, D.C.-based renewable energy investment firm. There, he worked closely with multinational banks, insurers and energy providers on innovative funds and financial structures, deploying more than $1 billion in tax equity, cash equity and debt over the last decade into renewable energy projects. In addition to his many professional accomplishments, Ashton volunteers his time for a variety of Washington, D.C.-area organizations, including the Washington Jesuit Academy and the HERO Initiative, both focused on youth education; Community Ministries of Rockville, which addresses the housing and financial needs of homeless and formerly incarcerated people; and Grid Alternatives, a nonprofit providing free solar installations to families in need and training workers from underserved areas to install those systems.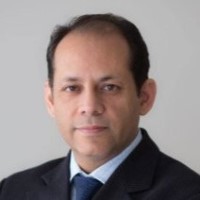 RAHUL BHANDARI 
CEO, Force Multiplier Capital
As CEO of Force Multiplier Capital, Rahul Bhandari invests in and advises high quality businesses that can create significant value over the long-run. Previously, Bhandari built a digital transformation, data analytics, and compliance solutions company serving private sector and government clients. He led global digital transformation engagements for clients at Accenture and co-founded Accenture Ventures, a $1 billion corporate ventures fund and global incubator. Bhandari led Thomson Publishing's transformation from publisher to a sophisticated e-commerce information services competitor leading global M&A practice. At Oracle, Bhandari held multiple roles including product management of emerging technologies, solutions engineering and enterprise sales. Bhandari started his career as a software engineer at Intelsat, where he led a team to develop and manage software for communication satellites.  Bhandari is an expert in helping businesses and leaders navigate and harness the power of adversity to find breakthrough change. He is an award winning author of the highly acclaimed book SLINGSHOT. Bhandari is frequently featured in the media including Forbes, Psychology Today, Fortune, Washington Post, Thrive Global and Leader to Leader magazine. Bhandari is a graduate of The Executive Program (TEP), the Darden School of Business flagship advanced management program for senior executives.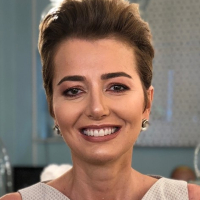 NADIA CRISAN
Executive Director of the Liechtenstein Institute on Self-Determination (LISD), Princeton University
Nadia Crisan joined Princeton University in March 2020 as executive director of the Liechtenstein Institute on Self-Determination at the School of Public and International Affairs. In this leadership role, she is responsible for all operations and oversight of the organization's substantive projects as well as administration and personnel issues, communications, research, budget and financial management. Prior to joining Princeton University, Crisan spent 13 years as senior vice president of international government affairs at a major U.S. law firm working in Europe and the United States. Crisan served on several boards of global corporations, industry associations and academic institutions. She is a former diplomat who served in Washington for four years, focusing primarily on transatlantic relations and economic policy matters. She earned her master's degree at the Fletcher School of Law and Diplomacy and taught international relations in the U.S., Europe and South America. She is also a foreign policy and politics analyst and frequent media commentator, with a particular emphasis on transatlantic relations and commercial diplomacy.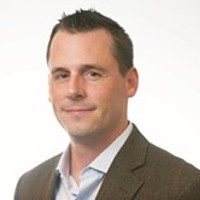 MICHAEL FINNEGAN
President, Atlantic Media
Michael Finnegan serves as president of Atlantic Media and coordinates strategy, operations and growth initiatives across the company, which has included the brands The Atlantic, National Journal, Quartz, Government Executive, Ballast Research, and Citylab. Finnegan joined the company in 2011 and previously served as COO, CFO and senior vice president of business development. During his tenure, the company more than doubled in size, launched numerous new brands, and completed five divestitures. Finnegan is the board chair of Digital Content Next, a director on the board of The Magazine Publishers Association, and a member of YPO. Prior to his career in media, Michael spent 10 years as a management consultant with expertise in corporate growth and operations. He graduated from the University of Virginia with a B.A. in economics and has an MBA from the Darden School of Business.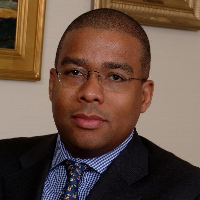 JERRY JOHNSON
Senior Vice President, Strategy, Corporate Development and Investor Relations, EnPro
Jerry Johnson was appointed as EnPro's senior vice president, strategy, corporate development and investor relations in September 2020. Prior to joining the Company, he was a founding member and partner of the private equity firm RLJ Equity Partners since 2007. Johnson's career  includes experience as a White House Fellow, merchant banker with Donaldson, Lufkin & Jenrette, and as a management consultant with McKinsey & Company. He holds a bachelor's degree in chemical engineering from the University of Tennessee and an MBS from Harvard Business School.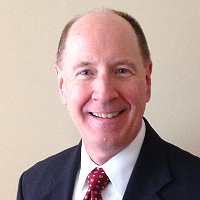 ROBERT KEHLER
Retired General, United States Air Force
General Bob Kehler retired from the United States Air Force after almost 39 years of distinguished service.  In his last assignment he commanded United States Strategic Command, where he was directly responsible to the Secretary of Defense and president for the plans and operations of all U.S. forces conducting nuclear deterrence, space, and cyberspace operations. Previously, Kehler commanded United States Air Force Space Command and two operational space wings responsible for space launch, missile warning, space surveillance, and space control. Kehler entered the Air Force as a distinguished graduate of the Pennsylvania State University R.O.T.C. program. He has an MPA from the University of Oklahoma, a master's in National Security and Strategic Studies at the Naval War College, and completed executive development programs at Carnegie-Mellon University, Syracuse University, and Harvard University. Kehler was the S.T. Lee Distinguished Lecturer at Stanford University's Freeman Spogli Institute for International Studies and remains an affiliate of Stanford's Center for International Security and Cooperation. He continues to offer his expertise as a private consultant, corporate director, and Senior Fellow of the National Defense University.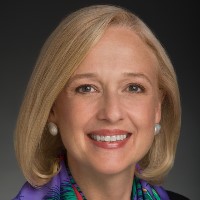 PAULA KERGER 
President and CEO, PBS 
Paula A. Kerger is president and CEO of PBS, the nation's largest non-commercial media organization, with more than 330-member stations throughout the country. Having joined PBS in March 2006, Kerger is the longest-serving president and CEO in PBS history. Among her accomplishments are the pop culture phenomenon Downton Abbey on Masterpiece; Ken Burns's and Lynn Novick's critically acclaimed The Vietnam War; the documentary Hamilton's America, about the Broadway smash hit musical, on Great Performances; Freedom Riders on American Experience; and award-winning children's programs such as Daniel Tiger's Neighborhood. Kerger is regularly included in the Hollywood Reporter's "Women in Entertainment Power 100." She has been honored with the Woman of Achievement Award from Women in Development, New York; the National Education Association Friend of Education Award; the Giants of Broadcasting Award; the Realscreen Hall of Fame Award; Promax/BDA, B&C; and the Advancing American Democracy Award from the Benjamin Harrison Presidential Site.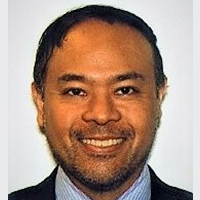 TAM NGUYEN
Global Head of Sustainability and President of bechtel.org, Bechtel Corporation
Tam Nguyen is the global head of sustainability for Bechtel Corporation, an international engineering and construction company, and president of bechtel.org, its social enterprise. He is a member of the U.S. Millennium Challenge Corporation Advisory Council, vice-chair of the corporate responsibility committee and the Sustainable Development Goals task force of the U.S. Council for International Business, and a board member of Chevron's Niger Delta Partnership Initiative — a social enterprise he helped create. Prior to joining Bechtel, Nguyen was the global manager for strategic issues, policy and corporate responsibility at Chevron Corporation. Concurrently, he chaired the social responsibility working group of IPIECA, a global oil and gas association in London, and led its transformation into the industry's authoritative body to implement the new United Nations Guiding Principles on Business and Human Rights. Educated in the United States, Europe, and Asia, Nguyen is a graduate of George Washington University, holds a doctorate in business administration and masters' degrees in international business and international development, and was a visiting fellow at the Japan Bank for International Cooperation in Tokyo and the Asian Institute of Management in Manila.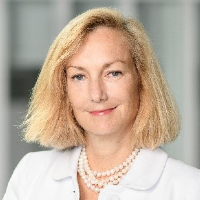 DJ NORDQUIST
Former Executive Director for the United States, World Bank Group
DJ Nordquist is the Executive Vice President of the Economic Innovation Group, a bipartisan organization dedicated to forging a more dynamic, entrepreneurial, and innovative 21st century US economy. She is also a Senior Adviser at the Center for Strategic and International Studies; she also serves on the advisory board of Big Sun Holdings which specializes in smart 3D printing construction, blockchain and IoT infrastructure, and ClearPath, a nonprofit focused on reducing emissions using cutting-edge policy solutions.  She is the former Executive Director representing the United States on the Board of Directors of the World Bank Group. Confirmed unanimously by the US Senate, her work focused on the COVID-19 response, oversight, information and communication technology, energy, debt, human capital, and gender. Prior to the Bank, she served as chief of staff at the Council of Economic Advisers in the White House and was chief of staff for the Economic Studies program at the Brookings Institution. She also served as assistant secretary at the U.S. Department of Housing and Urban Development, senior advisor in the Office of the Federal Coordinator for Gulf Coast Rebuilding, deputy chief of staff at the FDIC, and deputy assistant secretary at the US Department of Education. Nordquist also worked in the private sector in Asia and Europe and worked on Capitol Hill. She is a graduate of Stanford and has a master's from Northwestern.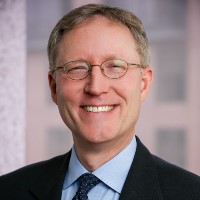 JOHN ROGERS  
Retired Chief Operating Officer, Urban Institute  
Following his studies at Duke and the University of Pittsburgh, John Rogers spent a number of years working in emerging economies, with a focus on financial sector deregulation, privatization of state-owned enterprises and capital markets development.  After his years abroad, Rogers joined KPMG Consulting as founding director of the firm's Applied Economics practice.  He then served for close to two decades as COO for the Urban Institute, one of the nation's largest and most prominent social policy research organizations.  Since retiring from the Urban Institute, Rogers has continued to advise various institutions on leadership and governance issues; he serves on several nonprofit and university boards.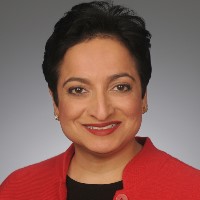 SHAMINA SINGH   
Founder and President, Center for Inclusive Growth at Mastercard and Executive Vice President, Sustainability at Mastercard 
Shamina Singh is the founder and president of the Center for Inclusive Growth, the philanthropic hub of Mastercard, where she also serves as executive vice president of Corporate Sustainability. Since 2014, she has led the Center with a remit to leverage Mastercard's data, technology, capital and expertise for social impact. In her role as EVP for Sustainability, she is responsible for the development and implementation of the environmental, social and governance strategy across the company.  In 2015, Singh was appointed by President Obama and confirmed by the U.S. Senate to a six-year term on the Board of the Corporation for National and Community Service. She has thrice been named to the Financial Times' Top 100 LGBT+ Executives and was recently ranked #9 on Fast Company's Queer 50 list. Over a 15-year career in the public sector, Singh has held senior positions in the White House and the U.S. House of Representatives. Singh earned a bachelor of science from Old Dominion University and a master's degree in public administration from the University of Texas at Austin. She has also completed executive education programs at Harvard, Yale, and the Indian School of Business.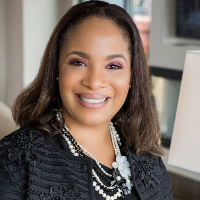 KERRIEN SUAREZ 
Executive Director, Equity in the Center
Kerrien Suarez is executive director of Equity in the Center, a field-wide initiative to influence social sector leaders to shift mindsets, practices, and systems to achieve race equity. In 2018, EiC published Awake to Woke to Work: Building a Race Equity Culture, which details management and operational levers organizations utilize to center race equity and transform culture. A management consultant with over 20 years of experience, Suarez led engagements to refine programs and scale impact for national nonprofits and philanthropies, as well as coached executives and social entrepreneurs of color whose work focused on eliminating race-based disparities. Suarez is a graduate of Harvard College and London School of Economics.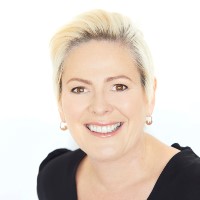 HALLA TÓMASDÓTTIR 
CEO, The B Team 
Halla Tómasdóttir is the CEO of The B Team, a group of courageous business and civil society leaders working together to transform business for a better world. Tómasdóttir started her leadership career in corporate America working for Mars and Pepsi Cola. She was on the founding team of Reykjavík University where she established the Executive Education Department, founded and led a successful women's entrepreneurship and empowerment initiative and was an assistant professor at the business school. She was the first female CEO of the Iceland Chamber of Commerce and later went on to co-found an investment firm with the vision to incorporate feminine values into finance. The company successfully survived the infamous economic meltdown in Iceland. In 2016, Tómasdóttir was an independent candidate for the President of Iceland. She entered a crowded field of candidates and finished as the runner-up with nearly 30 percent of the vote.