Speeches & Writings
About - Dean - Speeches & Writing - Town Hall on UVA Shooting Tragedy – 15 November 2022
Town Hall on UVA Shooting Tragedy – 15 November 2022
Let Us Choose Hope
Good afternoon. Most of you know that I'm Scott Beardsley, your dean. Whether you are joining online, watching a recording, or here in-person, thank you for coming to our Darden town hall.
This is hard.  I am so sorry that we must gather under these circumstances, and know that we are all hurting. After a period of so much pain and suffering of Covid, global turmoil, and negativity, now this senseless, heart-breaking, gut-wrenching tragedy here in our community, at the University of Virginia and Charlottesville.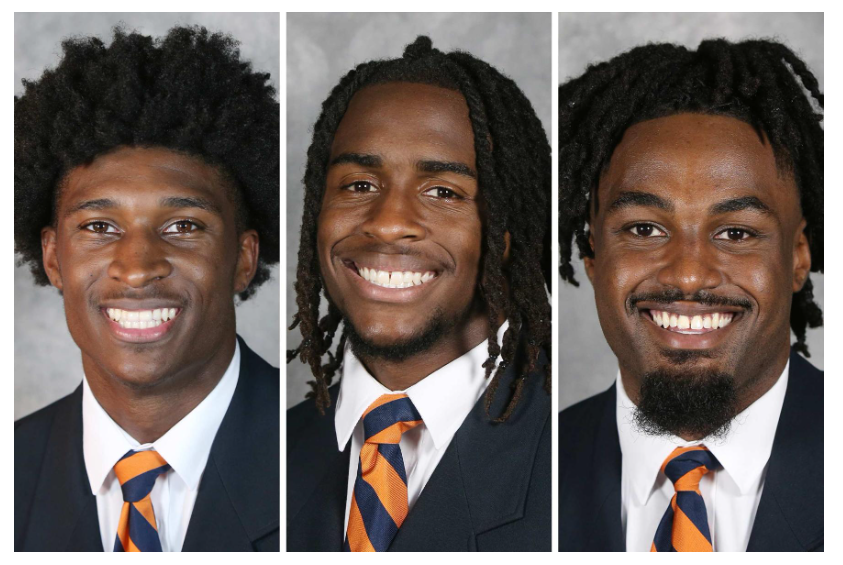 Three young men and students, Lavel Davis Jr., Devin Chandler and D'Sean Perry have died on University Grounds at the hands of another student. Just look at these beautiful human beings. Two others are injured, and many others traumatized.
Let us have a moment of silence to honor, pray and send our love to these three victims, as well as their families, friends, loved ones, their teammates, classmates, professors, staff, medical and law enforcement officials, and all who are deeply distressed by these events.
We come together today as a Darden Community to not only honor them, but to try and make sense of this tragedy. To lean on each other and to try to find solace in the pain. To share how we are feeling and to find a way forward … There is no right way to feel and there are no easy answers.
We each process and experience tragedy differently depending on our history, backgrounds and current situation. It affects us in profound ways.
We may think:
I am a student at UVA, could it have been me?
I am a parent of a student at UVA, in Charlottesville or elsewhere; what if this was my child?
I am a faculty and staff member; what if I had been leading that field trip?
I am an athlete; what would it feel like to see those empty lockers for the rest of the season?
I love football; weren't they just at the game representing our university and all of us?
Whether it be from Covid, current events or past tragedies, difficult moments like these also remind us of the pain we have endured at various times of our own lives.
Today, we sit and ask, "Why? Why did this happen on our beautiful, safe Grounds?"
We each connect and are bound to this tragedy in different ways. And we are all human and see ourselves in Devin, Lavel and D'Sean. We are reminded of the fragility of our own existence and our limited time on earth. We are all Wahoos.
The flame of their future was burning bright with hope and possibility. Untapped potential.
Viktor Frankl, who wrote "Man's Search for Meaning," points the way as we despair. He said, "Everything can be taken from a man (or woman) but one thing: the last of the human freedoms — to choose one's attitude in any given set of circumstances; to choose one's own way."
The circumstances of this tragedy are tough. And it will take a lot of time to process and grieve. But as we do so, let us choose to take their light forward and see the possibilities of life.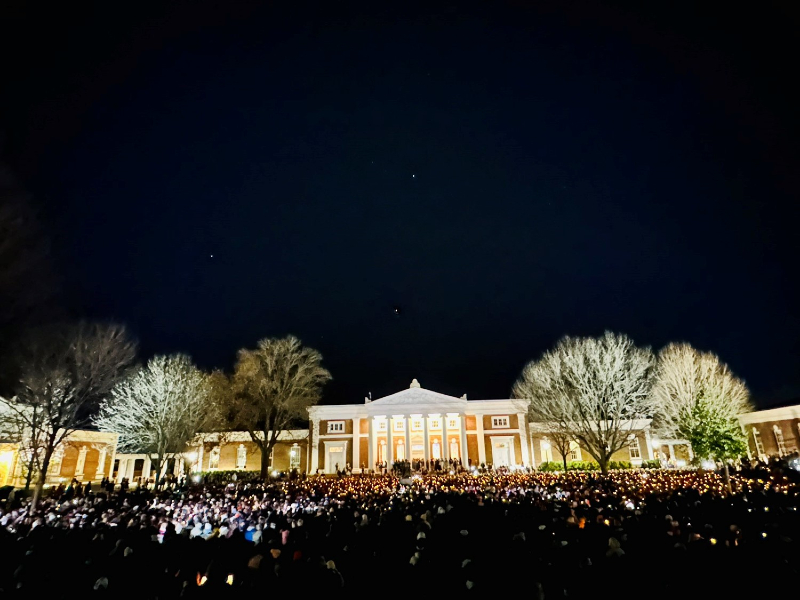 What can we do? What can we choose to do?
I would like to share the following I thought of this morning:
"Where there is hate, let us choose love.
Where there is darkness, let us choose the light.
Where others try to divide and define us, let us choose to stand united.
Where there is despair, let us choose hope.
Where there is doubt, let us choose to embrace the beauty of life's uncertainty.
Where there is silence, let us embrace its beauty and assume positive intent.
Where we feel down, let us choose to seek help.
When we feel alone, let us choose to reach to each other."
At Darden, our mission is to educate responsible leaders who will make the world a better place. We can all see how important that is. Darden is also a caring community. Let us each do our part to care for each other and to show compassion. And to show those who don't know Darden and UVA just how special this place is.
Members of the UVA football team are our fellow students. They train just down the street. We welcome them to Darden each week for meals, served right here in Darden's dining room.  We root for them at Scott Stadium. They are part of our Darden and UVA family.
We would like to find a way to honor Devin, Lavel and D'Sean, and the football program here on the Darden Grounds, most likely in our arboretum and botanical gardens. We will work with the University to do so appropriately this academic year. 
Thank you for listening.