Venture Capital Initiative
Venture Capital Initiative - Courses - Student Clubs
Student Clubs
Student Clubs
The Venture Capital Initiative is proud to partner with clubs across Darden to prepare students for careers in Venture Capital.
Entrepreneurship & Venture Capital Club
Leadership Team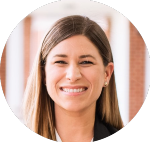 Adriana Gadala-Maria: President
Summer Experience: Glynn Capital Management
10 years of experience working in the tech industry, specializing in strategically sourcing and developing new business partnerships and strengthening internal sales teams and processes.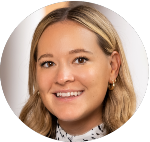 Elizabeth Blankenship: VP of Founders
Summer Experience: VPx2 Incubator through the Batten Institute, working on my venture Coton
I am a former fashion designer turned entrepreneur, and love talking to all Founders or Future Founders about their ventures or ideas!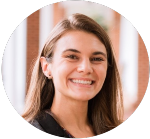 Kerrin Kinnear: VP of Startups
Summer Experience: Marketing Intern at Reckitt
Before Darden, I spent nearly five years working at two startups in the cleantech industry. I fell in love with the fast-paced collaboration and passion of the entrepreneurial ecosystem, and I hope to re-enter the space in the software sector after graduation.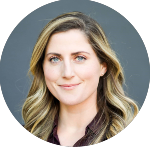 Megan Nash: VP of Community
Summer Experience: Intern at Apple (AirPods PMM). I also participated in Dorm Room Fund's Female Founder's track with my startup Rayna.
Best advice I have for my classmates is to think about what you want to accomplish while you're at Darden and ruthlessly prioritize those things!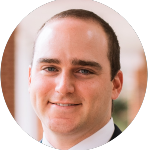 Clay Olsen: VP of Entrepreneurship Through Acquisition
Summer Experience: Chief of Staff Intern at Craneworks, Inc.
Clay plans to launch a search fund after graduating from Darden to find, acquire, and operate a small business in Texas. He is excited to use his knowledge and experience to generate sustainable growth and life-giving culture at a small business.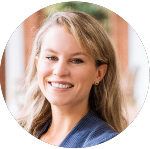 Gretchen Pace: VP of Events
Summer Experience: VPx2 Incubator through the Batten Institute, working on my venture Goose & Willow
I spent nearly nine years working for the Army, shortly followed by a three month internship at one of Wall Streets largest banks prior to attending Darden. These experiences taught me invaluable skills, and also helped me realize that although I had proven that I could be wildly successful in a large organization, I wanted to take a chance on myself by pursing entrepreneurship where I could build a company and a culture from scratch - an endeavor that I think will spark more joy and offer more meaningful work.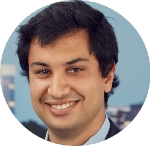 Matt Shapiro: VP of Careers
Summer Experience: K1 Capital
Matt came to Darden after 6 years of working at Google and various early-stage technology startups. He also has worked on a few new venture ideas while at Darden including his latest, Pocket Knockit.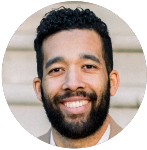 Andrew Shelton: VP of Communications
Summer Experience: Associate at Sands Capital Ventures
This summer, I had the privilege of interning with the technology investment team at Sands Capital Ventures. I'm persuing a career in venture capital and hope to invest in Applied AI, MLOps, and no/low code development. Ask me about these technologies or sneakers.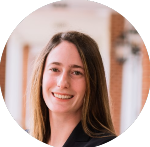 Lauren Wippman: VP of Venture Capital
Summer Experience: Associate at Sands Capital Ventures
My work experience comes from the luxury hospitality and early-stage start-up operations. My favorite Charlottesville food spot is Mariebette.