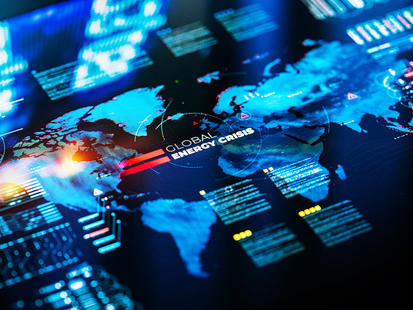 The Sustainability Initiative
The Sustainability Initiative - News
News
Research and insights from Darden experts featured in news media.
"The Best MBA Programs for Sustainability", VantagePointMBA, 24 August 2023.
"What does a B-School Need to do to Earn a No. 1 Ranking for Carbon Footprint? Be Like Virginia Darden", Poets & Quants, 7 July 2023
"The hunt for technologies to disrupt carbon", Financial Times, 5 July 2023
"UVA Darden Hosts Annual Conference on Corporate Sustainability", UVA Darden Report, 5 June 2023
"PGE Announces Major Clean Energy Storage Project in Portland", AP News, 28 April 2023.
"Sustainability Trends on the Business School Campus", MBA Chic, 23 April 2023
"UVA Engineering–Darden Team's Lithium-Ion Battery Recycling Plan Advances to the National Round of a US Energy Department Competition", UVA Darden Report, 15 March 2023
"Industry, Policy Leaders Convene to Create Decarbonization Playbook at the Jefferson Innovation Summit," UVA Darden Report, 2 December 2022

"Dubious Green Funds are Rampant in America," The Economist (United Kingdom), 1 December 2022

"Energy Seminar: The Decarbonization Imperative," Michael Lenox, Darden School of Business; Stanford Doerr School of Sustainability (United States), 7 November 2022

"Divesting Is 'Counterproductive,' New Research Says," Institutional Investor (United States), 26 September 2022