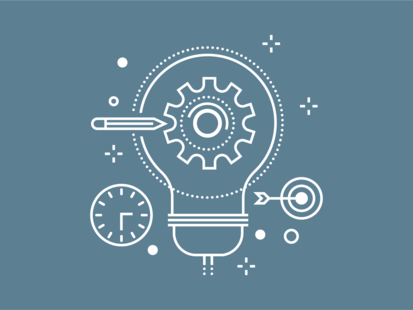 Darden Online
Darden Online - Design Thinking & Innovation
Design Thinking & Innovation
Solve complex problems. Creatively.
Courses
5 weeks, 2 hours/week
Become an innovative thinker and uncover creative opportunities using our design thinking model to solve your most difficult problems.
4 weeks, 4 hours/week
Through global stories from government, health care and education, we'll show you how design thinking tools, techniques and mindset can uncover creative solutions.
4 weeks, 2–4 hours/week
Explore how design thinking impacts innovators by inviting them to bring their authentic selves into the innovation conversation, examine key behaviors that bridge the gap from beginner to competency, and deepen the skills that will allow you to achieve design thinking's transformational promise.