Administrative Leadership
About Leadership - William Robinson
William Robinson
Executive Director, UVA Partnership for Leaders in Education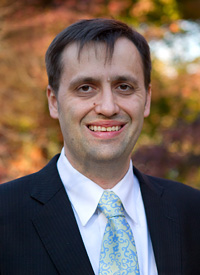 William Robinson is the executive director of the UVA Partnership for Leaders in Education (PLE). Robinson has been with the PLE since 2010, initially overseeing efforts to transform how the PLE supports district partners and builds executive education programs focused on systemic change. He is responsible for the organization's impact, strategic direction, partner development, thought leadership, and engagement of stakeholders from the schools and the field, deepening the organization's focus on team-based organizational development and sustainability of transformation efforts.
Recognized by RAND and Wallace Foundation in 2016 as one of the only two 'evidence-based' K-12 leadership development efforts in the country, Robinson and team have worked with leaders in 17 states to be a nationally recognized source for insights and delivery capacity, to help school systems develop their leadership capacity, and to create conditions in which these leaders can sustain success.
Prior to joining the PLE, he completed consulting work for various education organizations, including the D.C. Public Education Fund, the Center for Better Schools and Stand for Children. Robinson began his career at McMaster-Carr Supply Co., where he helped rethink organizational strategy for customer-side shipping and manage its supply chain operations in Atlanta.
Robinson is a graduate of Harvard Business School and an Education Pioneers alumnus. He earned his bachelor's degree in economics from Princeton University, graduating cum laude with a certificate in political economy.