Administrative Leadership
About Leadership - Steve Momper
Steve Momper
Director, Darden Business Publishing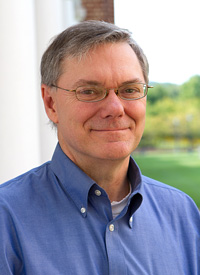 Stephen Momper joined Darden Business Publishing as director in October 2006. In this role, he oversees a group that is responsible for editing, marketing, and selling print and electronic educational materials authored by Darden faculty members for worldwide distribution to business schools and business professionals.
Momper started his career teaching accounting at Dakota Wesleyan University, a small liberal arts college in South Dakota. Three years later, he joined South-Western Publishing, part of the Thomson Corp., where he worked for 22 years. During his career at Thomson, he held positions in sales, sales management, marketing and editorial.
Momper holds an MBA from the University of South Dakota and earned his bachelor's degree from Yankton College.