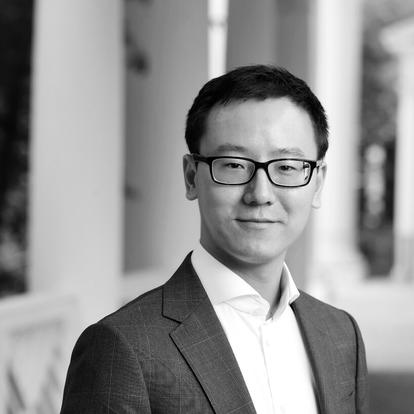 Ting Xu
Assistant Professor of Business Administration
Office
FOB 291E
Phone
Email
Academic Area
Areas of Expertise
Entrepreneurial Finance, Corporate Governance, FinTech
Education: B.A., Renmin University of China; M.Sc., Hong Kong University of Science and Technology; Ph.D., University of British Columbia
Ting Xu is an assistant professor of finance at the University of Virginia, Darden School of Business. His research focuses on entrepreneurial finance, FinTech and family firms. His work has explored angel financing, crowdfunding, innovation diffusion, labor market frictions in entrepreneurship, and governance of private firms. His work has been published in leading academic journals, such as the Review of Financial Studies and the Journal of Financial and Quantitative Analysis, and has been featured in news outlets such as Bloomberg, NPR, BBC, MarketWatch, and Politico. His research has received funding from the Social Sciences and Humanities Research Council of Canada, Canadian Securities Institute Research Foundation, and Canadian Foundation for Governance Research.
At Darden, he teaches "Financial Management and Policies." Before that, he taught "Corporate Finance" at the University of British Columbia, where he received a Ph.D. in Finance. He also holds a B.A. in Finance from Renmin University of China and an M.Sc. in Economics from the Hong Kong University of Science and Technology.
Selected Publications
Individualism During Crises, with Bo Bian, Jingjing Li, and Natasha Z. Foutz, Review of Economics and Statistics, forthcoming.
Does Career Risk Deter Potential Entrepreneurs?, with Joshua Gottlieb and Richard Townsend. Review of Financial Studies, forthcoming.
Board Gender Diversity and Corporate Innovation, with Dale Griffin and Kai Li. Journal of Financial and Quantitative Analysis, 2020.
Do Excess Control Rights Benefit Creditors? Evidence from Dual-Class Firms. Journal of Financial and Quantitative Analysis, 2020.
Competition and Ownership Structure of Closely-Held Firms, with Jan Bena. Review of Financial Studies (2017) 30(5): 1583-1626.
Working Papers
Investor Tax Credits and Entrepreneurship: Evidence from U.S. States (NBER WP No. 27751), with Matthew Denes, Sabrina Howell, Filippo Mezzanotti, and Xinxin Wang
Revise & resubmit, Journal of Finance
Best Paper Award, Mid-Atlantic Research Conference in Finance 2020
Flight to Safety: How Economic Downturns Affect Talent Flows to Startups (NBER WP No. 27907), with Shai Bernstein and Richard Townsend
Cross-Border Institutions and the Globalization of Innovation, with Bo Bian and Jean-Marie Meier
Regulatory Costs of Being Public: Evidence from Bunching Estimation, with Michael Ewens and Kairong Xiao